Ideas to Organize The Most Delicious Dinner With Friends at Home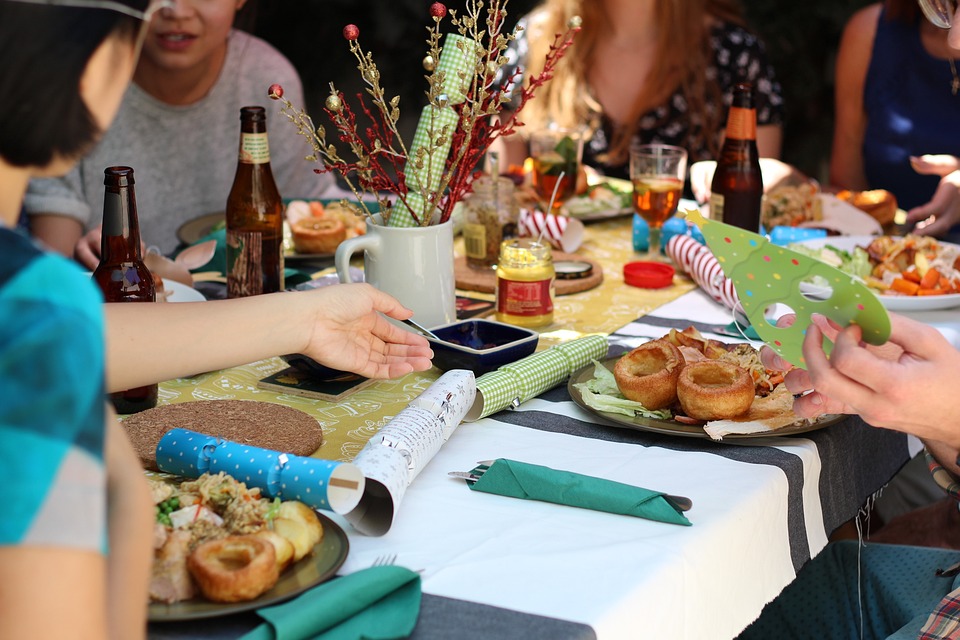 Dining out at restaurants is all very well, but sometimes all you want is to be in a quiet, relaxed, and unpretentious atmosphere. Food, drink, friends, good conversation: who needs more? A dinner with friends at home can be the perfect plan if you know how to organize it, so that hosts and guests enjoy themselves to the fullest.
Stay calm if you have no idea what to do for a dinner party. The premise should be that you enjoy the process before, during, and after and, above all, stay calm because otherwise, you will never want to organize a dinner party again. 
Depending on the time you have to manage the dinner, how detailed you are, the budget you have, and the occasion you are celebrating, there are a lot of dinner formats: with more elaborate dishes, snacks, easy dinners that are made on the spot, you can even order food at home!
What Menu to Choose for a Dinner With Friends?
The menu is one of the first things you should plan for dinner with friends. If you like cooking, you can consider cooking elaborate dishes and starters to surprise your friends, but if the stove is not your thing, do not complicate it and make a simple menu with foods that do not require much elaboration.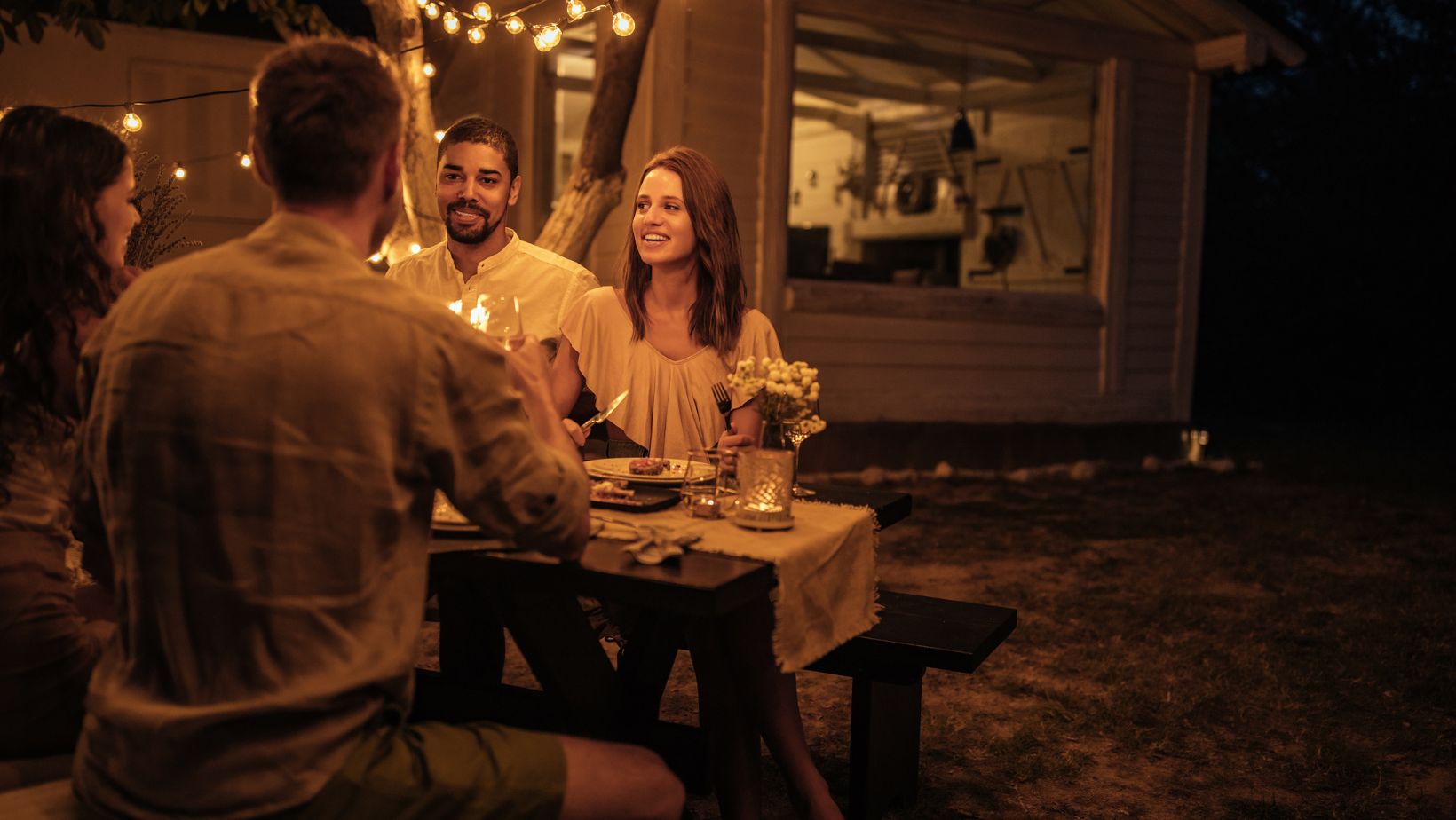 Remember that everyone has their tastes, and sometimes many of your friends may have allergies or intolerances, so it is a good idea to ask before choosing the menu and try to select essential foods that will appeal to everyone. 
Besides, you could also like themed dinners to entertain your guests' taste buds while occupying yourself with other activities. An Italian pizza night watching the Eurovision, an Asian dinner with sushi tasting, a night of physical or online board games offered by this USA website, cheese and wine pairing dinner, among others. The opportunities are truly endless!
Eurovision Themed Dinner 
This is one of the freaky dinner party ideas and one of the most fun. You can celebrate the Eurovision Song Contest at home and with your friends. Each friend should be responsible for bringing a typical dish from one of the participating countries and, of course, take advantage of your signature dishes to surprise everyone! Finally, award the winner of the evening who prepared the best dish!
Asian Dinner: Sushi Night 
Sushi is already a classic for dinner with friends. You can buy it ready-made or go ahead and prepare it yourself, it is sure to be delicious, and your friends will thank you for it. With this kit to make sushi, it is impossible to resist.
Pizza Night 
Raise your hand if you have never ordered pizza or food delivery for dinner with friends. It's perfect for a casual dinner with friends. This is what we mean when discussing casual but easy and fun dinners. But, of course, you can also prepare a lighter pizza at home; the point is to leave your life simple!
Dinner With Games and Quizzes 
Games and quizzes can't be missed at a good dinner with friends to have a good time of laughter and enjoy the best company. You can play physical table games or online if you prefer.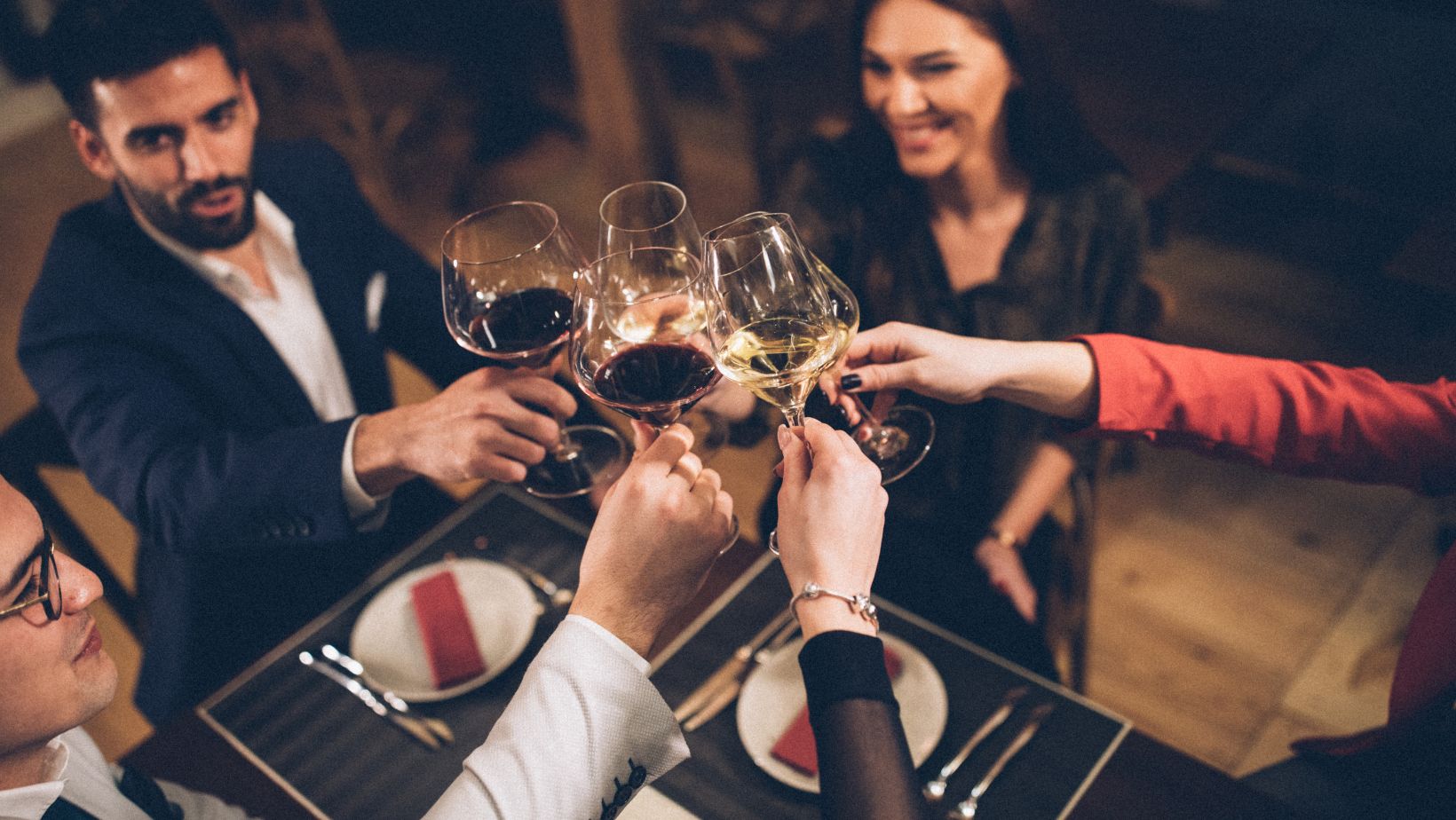 Also, if you are creative, you can prepare the different tests or games yourself. Otherwise, you can always ask Google for help. 
Cheese and Wine Pairing Night 
Making a cheese board is very simple. Choose a small selection of your favorite cheeses and some nuts, and don't miss the grapes! First, determine how many calories your favorite cheese has to choose the healthiest options. Then, carefully select the wines that go best with the cheeses you will serve and tell your friends why you have chosen them, and they will be amazed!
Our Advice to Organize a Dinner With Friends 
Prepare a lovely table to surprise your friends: it is unnecessary to make a considerable effort, but with some details such as the right tableware and dishes, fresh flowers, and lovely napkins, you will have the perfect table to receive your friends at home.

If you don't like cooking and you feel insecure preparing a dinner by yourself, you can always choose an easy recipe. For example, in winter you could prepare a fondue or a raclette, two perfect options to share that take little work. 

Choosing the menu for dinner with friends is simple, but you must consider some details such as food intolerances or allergies of your guests.

Have your friends bring the wine: if they ask you what you need, the easiest thing to do is to have your guests get the wine or their favorite beverages.

Surprise your friends with a corner dedicated to preparing after-dinner gin and tonics or a finger-licking healthy dessert; you will surely hit the spot!
Now that you have all the tips you need to prepare a dinner party at home with your friends, you have no more excuses! Ready to go shopping and send out the dinner invitation?