Jewish Cuisine – What Jew Wanna Eat This Ain t Yo Bubbe s Blog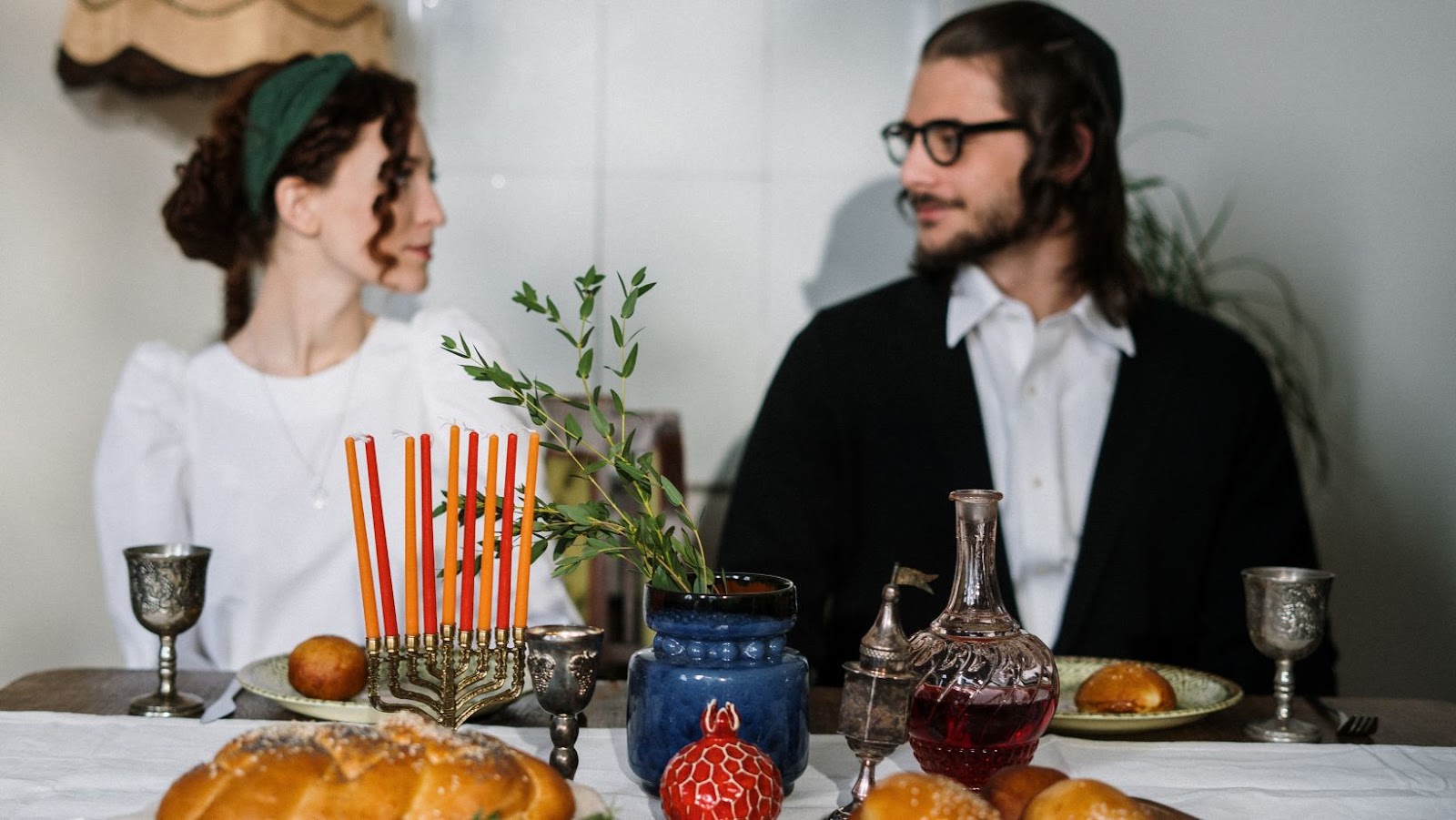 Looking for a fresh perspective on Jewish food? Look no further than What Jew Wanna Eat. This ain't yo bubbe's blog – it's all about putting a modern twist on traditional Jewish dishes, with plenty of unique flavor combinations and unexpected ingredients.
With over a decade of experience, the blogger behind What Jew Wanna Eat has become a go-to source for Jewish foodies looking to expand their culinary horizons. From savory latkes to boozy cocktails, there's something for everyone on this site.
But it's not just about the recipes – What Jew Wanna Eat also showcases the stories behind the dishes, exploring the rich cultural heritage of Jewish cuisine and sharing personal anecdotes that bring an extra layer of meaning to each meal. So if you're looking to spice up your Jewish cooking game, be sure to check out What Jew Wanna Eat.
See our next post for more interesting food-related content!
What Jew Wanna Eat This Ain t Yo Bubbe s Blog
As an expert in the food blogging community, I can confidently say that "What Jew Wanna Eat" stands out from the crowd. This blog's name alone, "What Jew Wanna Eat This Ain't Yo Bubbe's Blog", is enough to grab anyone's attention. But what makes this blog so unique? Let's dive into the reasons why "What Jew Wanna Eat" is not your bubbe's blog:
1. Modern Twist on Traditional Dishes
The blog's creator, Amy Kritzer, has a talent for putting a modern twist on classic Jewish dishes. From matzo ball soup cupcakes to BBQ brisket mac 'n cheese, she takes traditional recipes and turns them on their head. Her creativity knows no bounds and her recipes are always a hit.
2. Relatable and Humorous Tone
Amy's writing style is witty, relatable, and humorous. She's not afraid to be herself and her personality shines in every post. Her blog feels like you're chatting with a hilarious friend who happens to be an amazing cook.
3. Inclusion for All
One thing that sets "What Jew Wanna Eat" apart is its commitment to inclusion. The blog celebrates Jewish culture and tradition but is welcoming to everyone, regardless of their background. Amy's goal is to bring people together through food – and she's succeeding.
4. Eye-Catching Photography
In the age of Instagram, food photography is more important than ever. "What Jew Wanna Eat" doesn't disappoint in this department. Each recipe post is accompanied by mouth-watering photos that make you want to reach through the screen and take a bite.
5. Attention to Detail
From the design of the blog to the layout of her recipes, Amy pays close attention to detail. Everything on her blog feels intentional and polished. It's clear that she puts a lot of time and effort into each and every post.
Overall, "What Jew Wanna Eat" is not your bubbe's blog. It's a modern take on Jewish cuisine with a welcoming, humorous, and inclusive vibe. Whether you're Jewish or not, this blog is a must-follow for anyone who loves delicious food and a good laugh.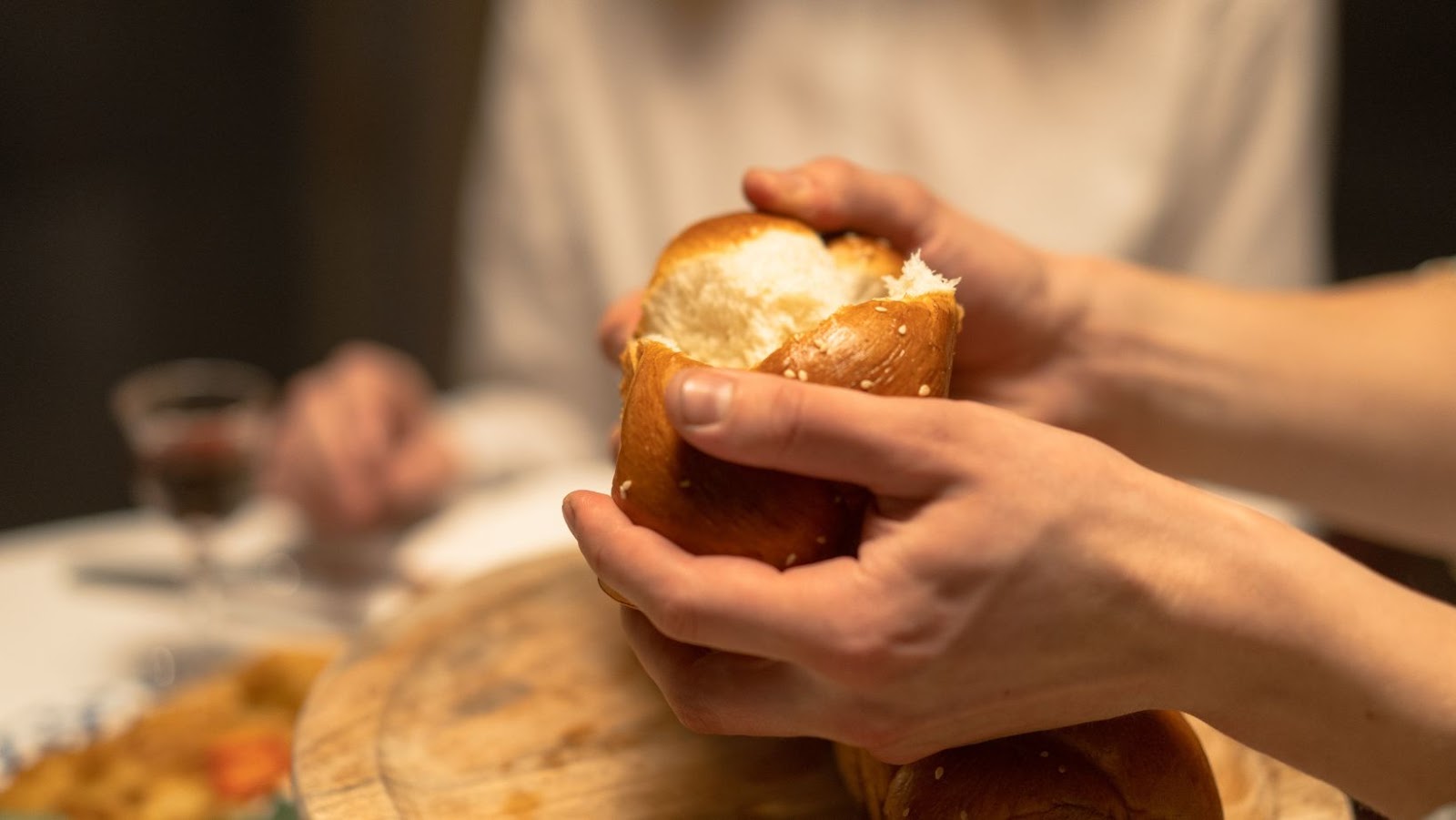 Modern Jewish Cuisine: A Fusion of Tradition and Innovation
As a food blogger, I believe that one of the most exciting areas to explore is traditional Jewish cuisine. When you think of Jewish food, classic dishes like matzo ball soup, brisket, and chopped liver probably come to mind. While these are beloved and essential parts of any Jewish holiday or family gathering, modern Jewish cuisine is about taking these classic recipes and adding a fresh and innovative twist.
What Jew Wanna Eat, This Ain't Yo Bubbe's Blog is a popular blog showcasing modern Jewish cuisine. The blog provides a platform for chefs and food enthusiasts to share their unique takes on Jewish cuisine while celebrating their culture and traditions. Whether it's incorporating international flavors or using untraditional ingredients, these innovative recipes are a testament to the evolving nature of Jewish cuisine.
A fusion of tradition and innovation best describes modern Jewish cooking. This modern cuisine is all about taking the traditional recipes that have been passed down through generations and adding creative twists to make them more contemporary. Chefs are experimenting with different ingredients, techniques, and presentation styles that elevate the traditional staples. They are taking inspiration from their surroundings, from other cuisines, and incorporating these ideas to make something unique.
Modern Jewish cuisine isn't only targeting Jewish people, but it is for everyone.  As young culinary bloggers and chefs embrace new food trends and cultural cuisines, Jewish cooking is becoming more mainstream. As individuals explore new tastes and ingredients, they are discovering that Jewish cuisine is about comfort, flavor, and diversity.
In conclusion, the modern Jewish cuisine movement is keeping Jewish food traditions alive through innovation. With the help of blogs, social media, and these talented chefs, Jewish cuisine is becoming more accessible than ever. Through fusion and creativity, this once heritage diet has become a trendy culinary experience that anyone can savor.
Recipes to Try: Putting a New Spin on Classic Jewish Dishes
Are you tired of the same old matzo ball soup and brisket? Look no further than "What Jew Wanna Eat, This Ain't Yo Bubbe's Blog" for inspiration on putting a fresh spin on classic Jewish dishes. Here are a few recipes to try:
1. Shakshuka Matzo Balls: This recipe combines the flavors of traditional shakshuka with the comfort of matzo balls. The poached eggs in spicy tomato sauce perfectly complement the fluffy matzo balls for a dish that's sure to impress.
2. Latke Waffles with Smoked Salmon: Who says latkes have to be flat? This recipe uses a waffle iron to give the shredded potato pancakes a crispy texture. Top with smoked salmon and a dollop of sour cream for an elevated brunch dish.
3. Za'atar Roasted Carrots: Simple yet flavorful, this recipe features roasted carrots coated in za'atar and drizzled with tahini. It's a delicious side dish that's sure to impress your guests.
Whether you're hosting a holiday meal or just looking to switch up your weeknight dinner routine, these recipes from "What Jew Wanna Eat, This Ain't Yo Bubbe's Blog" are the perfect solution for putting a new spin on classic Jewish dishes.