Real Estate in Emaar Beachfront – Sustainable Investment or Financial Burden
People like traveling for various reasons. It offers entertainment in a new place, learning new cultures and lifestyles, expanding your own horizons, and exploring the world for investment purposes. Due to the difference in goals, the perception and image of countries and cities may differ. However, Dubai in the UAE is probably the first destination that provokes feelings of admiration and enjoyment in most foreigners. Citizens of other countries come to Downtown Dubai, Palm Jumeirah, and Emaar Beachfront in UAE not only for getting experience of the waterfront lifestyle but to evaluate investment profits in the sector of real estate.
Inspired by the emergence and development of such popular destinations as Las Vegas and Singapore, Dubai has literally created a real miracle and in some two decades has turned into a megalopolis with fantastic architecture and ultra-modern infrastructure. Extreme dedication of renowned developers and their support by the government attract foreign investors to Emaar Beachfront to do a responsible real estate purchase.
Gated Community Emaar Beachfront
Emaar Beachfront is a new prestigious district, part of the Dubai Marina community and located next to the artificial island of Palm Jumeirah. The area of the district is about 1 million square meters. Building is carried out by Emaar Properties, the largest construction company of UAE. It presents elite real estate in the form of apartments and private villas.
Waterfront properties in Emaar Beachfront are strategically developed to include the best facilities and amenities, as well as different property types that range from affordable to ultra luxurious, which make it great for renting and also investing.
Pros of Buying Real Estate in Emaar Beachfront
The internationally known developer Emaar always provides outstanding solutions in real estate construction. That is why all residential units in Emaar are characterized by exceptional quality and a significant number of advanced amenities.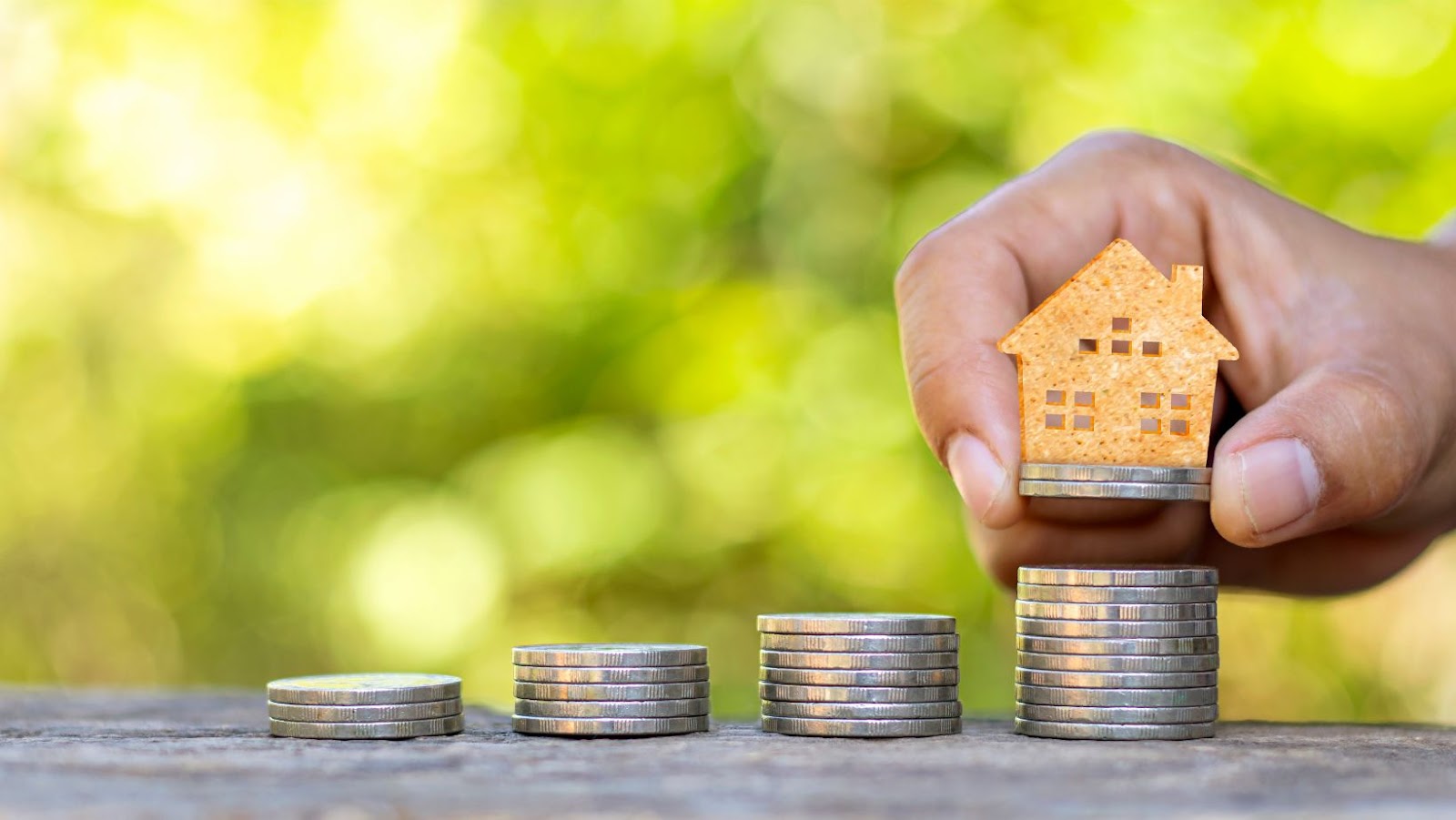 So, what advantages does a buyer get when deciding to invest in apartments in Emaar Beachfront?
Enjoying living on the Waterfront
Living in your own home in close proximity to the waterfront gives a whole pack of opportunities for entertainment. You can visit the beach at any time you want and enjoy multiple beach facilities, like restaurants and bars. Besides, real estate on the waterfront is highly popular among foreigners coming to the country for relocation, work, or vacation. So, if you want to rent out your property and get a sound net income, Emaar Beachfront is an ideal option.
Getting High Return on Investment
High ROI is the ultimate goal of foreigners who are not going to live in the emirate. The community offers at about 7% ROI per annum. In any case, real estate in Dubai`s neighborhood can be easily resold even at the better price.
Taking Advantage of a Convenient Location
This is one of the biggest pros of the Emaar Beachfront community. Positioned in the middle of Palm Jumeirah and Dubai Marina, the area allows residents of this community to enjoy proximity to several yacht clubs, malls, restaurants and recreational zones. A well-developed transportation system delivers passengers to the most popular destinations of Dubai within 15-20 minutes.
Witnessing Stunning Views From The Panoramic Windows
Whether you are buying property for individual needs or for renting it out, floor-to-ceiling windows greatly contribute to the impression of accommodation.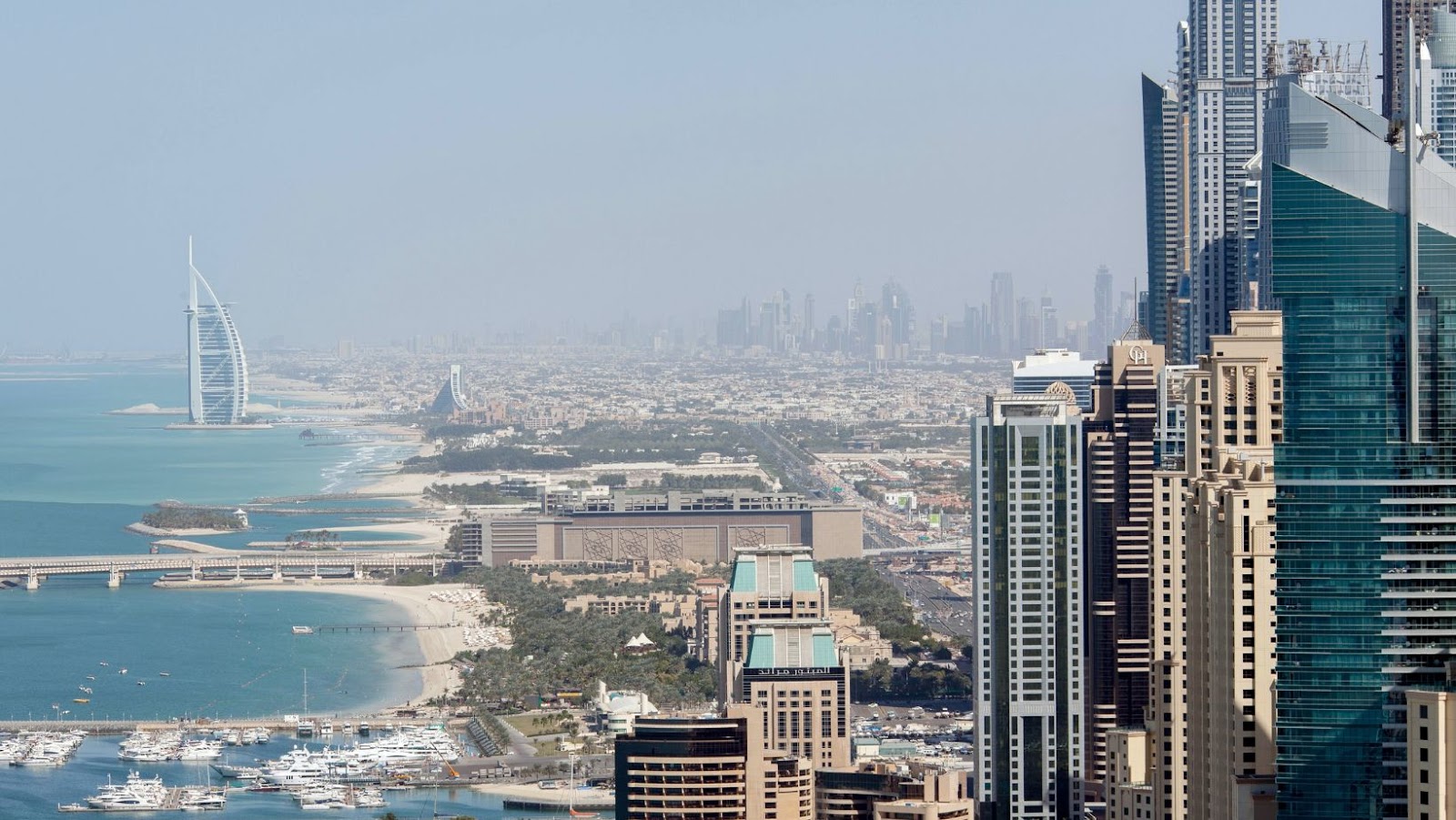 Almost everyone in this world wants to wake up in the morning and observe sparkling yachts on the crystal waters. Do not leave you the chance to experience such unforgettable emotions.
Facing Incredible Property Management and Service
Each development of the Emaar is delivered with thoughtful management. With the trusted developer you may be sure that an apartment will be finished in time and delivered with full furnishing and fashionable design. Besides, all properties are constructed with the first-class quality materials to guarantee absence of issues connected with waterfront location.
Experiencing New Emotions Everyday
Emaar Beachfront offers its residents activities to any taste. It does not matter whether you relocate with family, friends or individually, you will not get bored for a minute. Positioned at the centre of the Harbour, you can take a boat and go fishing, just take an easy stroll on the sand of the beach with the benefit of private beach access, play in the swimming pool, workout in the fully-equipped gym, play with your children in the play area or ground and many others.
Cons of Buying Real Estate in Emaar Beachfront
Basically, Emaar Beachfront is an ideal community for relocation and investments. Stylish residential units welcome everyone. However, some minor drawbacks do exist. Not to be upset by possible issues in future, we have identified several disadvantages of the community.
● As in any waterfront community, maintenance costs in Emaar Beachfront are higher than average. It is explained by the fact that constant attacks of humidity and corrosion force homeowners to implement extra care to the home appliances.
● Emaar Beachfront is still under construction so the residents of already finished apartments may get annoyed with noise and dust.
● Gated community Emaar Beachfront has its own entrance to the rest of the city, so traffic jams are not to be excluded.
● The convenient location and recreational opportunities attract a lot of tourists to the area. So, if you are looking for an apartment for relocation, it is advisable to consider crowds of unknown people. But, if you buy rental housing, such a big number of tourists only forces the chance of profitable leasing.
The Final Word
Considering the above-mentioned pros and cons, we can say that buying real estate in Emaar Beachfront is definitely worth consideration. Apartments on the waterfront of the most popular emirate of Dubai have no chance to become a financial burden to their owners. The correctly chosen housing unit provides comfortable living conditions and good passive income.
To select the suitable real estate, contact the real estate agency AX CAPITAL. The professionals offer only exceptional properties of high liquidity. Address the specialist, explain your desires and needs, and obtain a luxury apartment on the coast of the Persian Gulf.