The Most Unique Valentine's Day Dining Experiences In Colorado Springs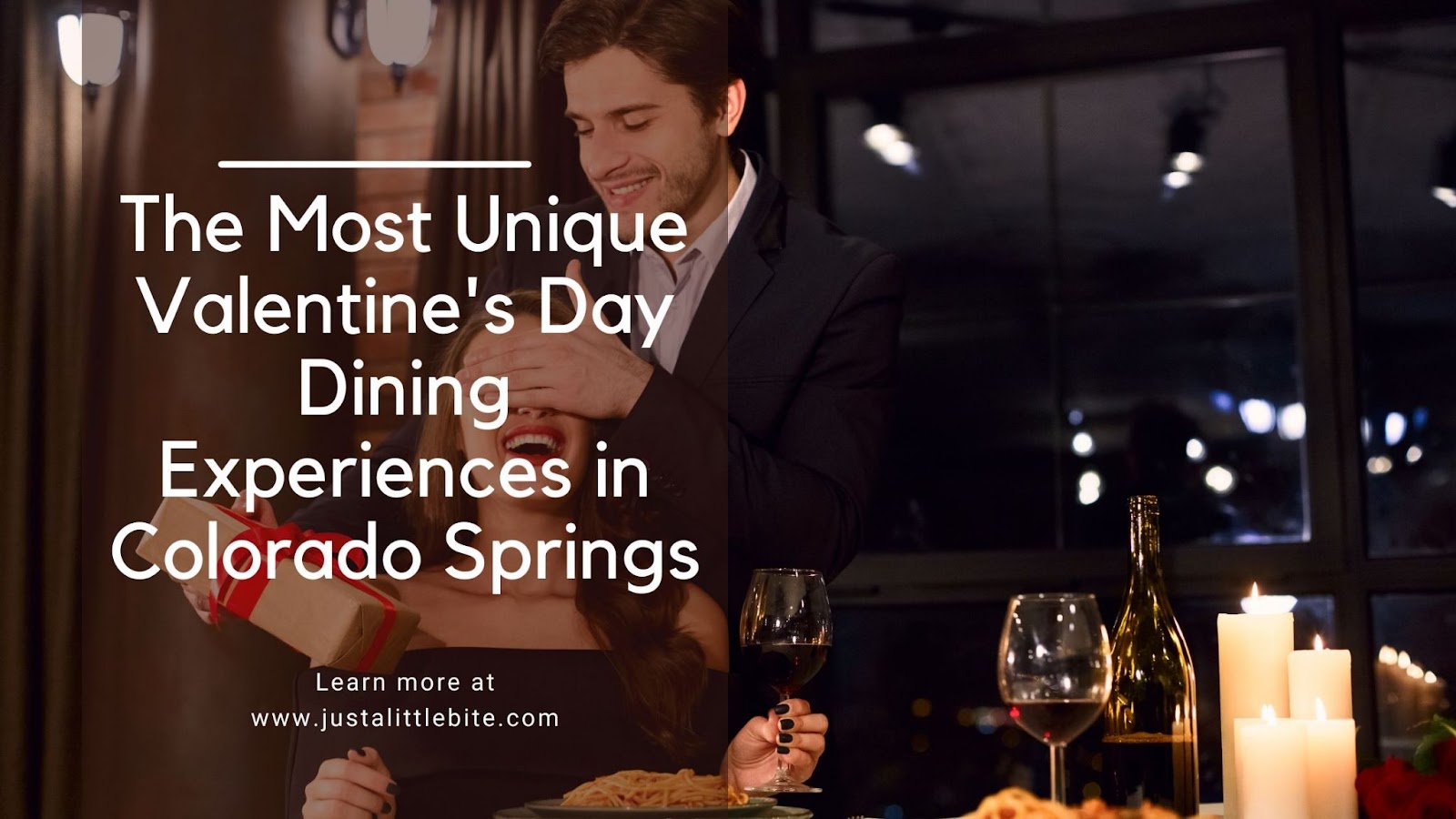 If you're looking for something extraordinary to do with your loved one this Valentine's Day, then you should definitely consider Colorado Springs! With breathtaking mountain vistas and perfect sunny days, Colorado Springs offers couples a wide range of romantic experiences to share on this special day. Whether you fancy a romantic dinner for two, a stroll through Enchantment Valley or a relaxing soak in one of the city's natural hot springs, there is no shortage of incredibly unique dining experiences to enjoy.
Below you will find some of the most amazing and authentic Valentine's Day experiences that Colorado Springs has to offer:
Cozy restaurants offering five-course meals
Romantic horse-drawn carriage rides around town
So grab your sweetheart and head out into the city's majestic landscape – it's sure to create lasting memories that will stay in your hearts forever!
Where is the Best Restaurant in Colorado Springs for Valentines Day
The Broadmoor is known for offering one of the most unique Valentine's Day dining experiences in Colorado Springs. Located in a stunning mountain resort, The Broadmoor combines luxurious amenities with amazing restaurant experiences. Whether you're looking for a romantic dinner for two or a special night out with friends, The Broadmoor offers a variety of options to suit any budget. Let's explore some of The Broadmoor's special Valentine's Day offerings:
Location
The Broadmoor is a luxury resort and iconic destination located in the heart of Colorado Springs. Nestled in the beautiful foothills of the Rocky Mountains with lush gardens and sweeping meadows, The Broadmoor offers breathtaking views from every room and from its varied selection of restaurants. With unparalleled mountain-inspired charm, distinguished service, and countless ways to relax and indulge, The Broadmoor provides a romantic backdrop for an unforgettable Valentine's Day dining experience.
The Broadmoor is a luxury resort and iconic destination located in the heart of Colorado Springs.
The resort's diverse eateries appeal to any palette with award-winning restaurants such as Summit, certain to impress even the most discerning diners. Executive chef Bertrand Bouquin introduces contemporary pre fixe options for those who wish to savor world-class flavors at carefully crafted stations. Located within in their rustic lakefront Towers building is La Taverne discerning diners set either outdoors or within its elegant dining room are treated to classic French fare & extraordinary Alps-inspired dishes like fondue & Raclette. Their secret wine cellar contains over 20,000 bottles that range from bold Californian wines to unique Italian bottles are sure to complement any dish or tasting menu offered.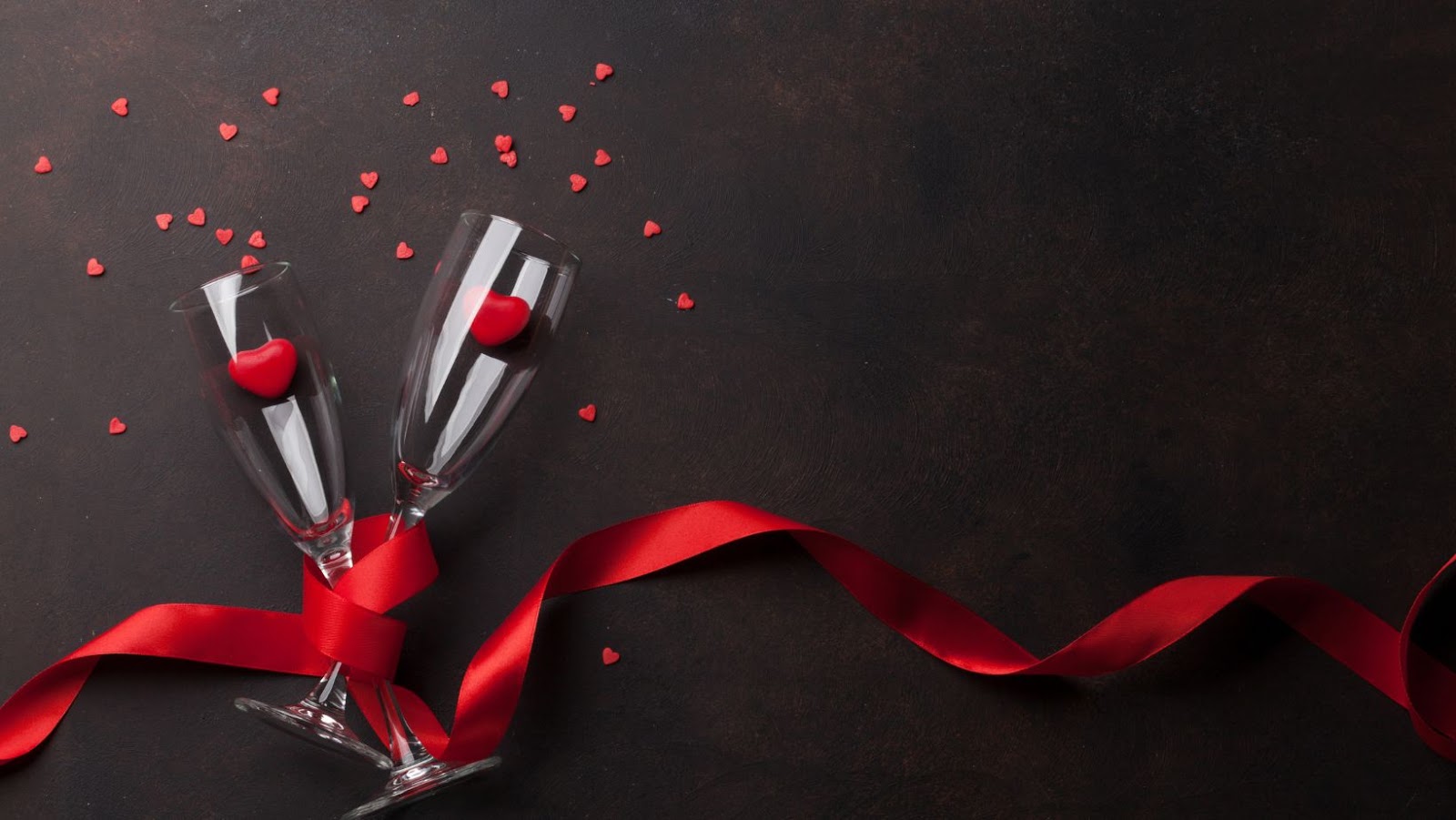 For elevated gastronomic experiences, Ristorante Del Lago serves up Northern Italian cuisine while their beautiful golf course adjacent 19th hole features American pub food with craft beers on tap & a stunning view of views Colorado Springs waterfront – giving guests an idyllic setting for dinner against the backdrop of sunset skies. You can also take your special someone out for an unforgettable evening aboard a sailing catamaran on Cheyenne Lake at Cloud Camp where you can dine beneath twinkling stars complete with singing entertainment which will be sure give your Valentine's date a magical feeling this season!
No matter which restaurant you choose – everyone will appreciate their exceptional quality ingredients from local produce markets plus sustainable seafood sourced only from responsible fisheries around the world!
Menu
The Broadmoor is the ultimate destination for couples looking to have an unforgettable Valentine's Day. Located in the heart of Colorado Springs, The Broadmoor is an award-winning destination resort including restaurants with exquisite international cuisine. The menu offers something for everyone to enjoy, including romantic entrees, decadent desserts and richly flavoured wines that can be paired with any meal.
On Valentine's Day night, guests will enjoy a delectable 3 or 4 course prix-fixe menu featuring highlights from the a la carte menu along with complimentary late-night snacks. Appetizers include a Butternut Squash Ravioli, Grilled Octopus and Confit Duck Leg or Lobster Bisque. Entrees are offered of Scottish Salmon * Signature Angus Beef Wellington * Short Rib Filet * Portuguese Lobster Stew and Desserts consist of Carrot Cake * Almond Torte Amaretto Macarona Tart And more…
For couples hoping to elevate their romantic evening even further on Valentine's Day, The Broadmoor offers several unique experiences such as Private Dinners served in luxurious suites or indulgent Bubble Bath Packages available in its historic hotel rooms. whatever your preference may be you are sure to have an unforgettable experience at The Broadmoor this Valentines day!
Specials
The Broadmoor in Colorado Springs is offering a romantic getaway for Valentine's Day couples. Enjoy a multi-course meal prepared by their award-winning culinary team, and top off the evening with wine and champagne. Complete your stay with an overnight spa package that includes breakfast in bed.
Special packages include:
A four-course chef's tasting menu featuring dishes such as Maple-Syrup Glazed Duck Breast or Colorado Lamb Chops with Mushroom Risotto and Asparagus Spears. Paired with wines or Champagne toast are also available.
Romantic overnight spa packages including two 50 minute massage treatments, breakfast in bed, access to the fitness center, pool, and hot tubs, as well as a romantic nightcap amenity.
Couples cooking classes that allow couples to work together to create a variety of appetizers, entrées and sweet treats? Learn the basics of cooking while sipping on paired wines or bubbly!
The Blue Star
The Blue Star located in downtown Colorado Springs is the ideal Valentine's Day destination with its combination of excellent food, cozy atmosphere, and magnificent mountain views. This restaurant is sure to provide a unique and unforgettable Valentine's Day experience for couples looking for a romantic evening out.
On Valentine's Day night, guests will enjoy a delectable 3 or 4 course prix-fixe menu featuring highlights from the a la carte menu along with complimentary late-night snacks.
The menu includes classic American fare with an emphasis on sustainable cuisine and culinary creativity. From steaks, pasta, and seafood dishes to vegetarian-focused options, The Blue Star has something for everyone.
Location
Experience a romantic evening of amazing Colorado Springs dining at The Blue Star, a vibrant restaurant that's just steps away from Monument Valley Park. Relax in an intimate setting with dramatic views of Pikes Peak and Cheyenne Mountain while sipping on craft cocktails and enjoying a creative menu of upscale bistro cuisine with a modern New American twist. The atmosphere is classic and inviting, the decor featuring comfortable vintage furnishings and classic accents that perfectly complement the space.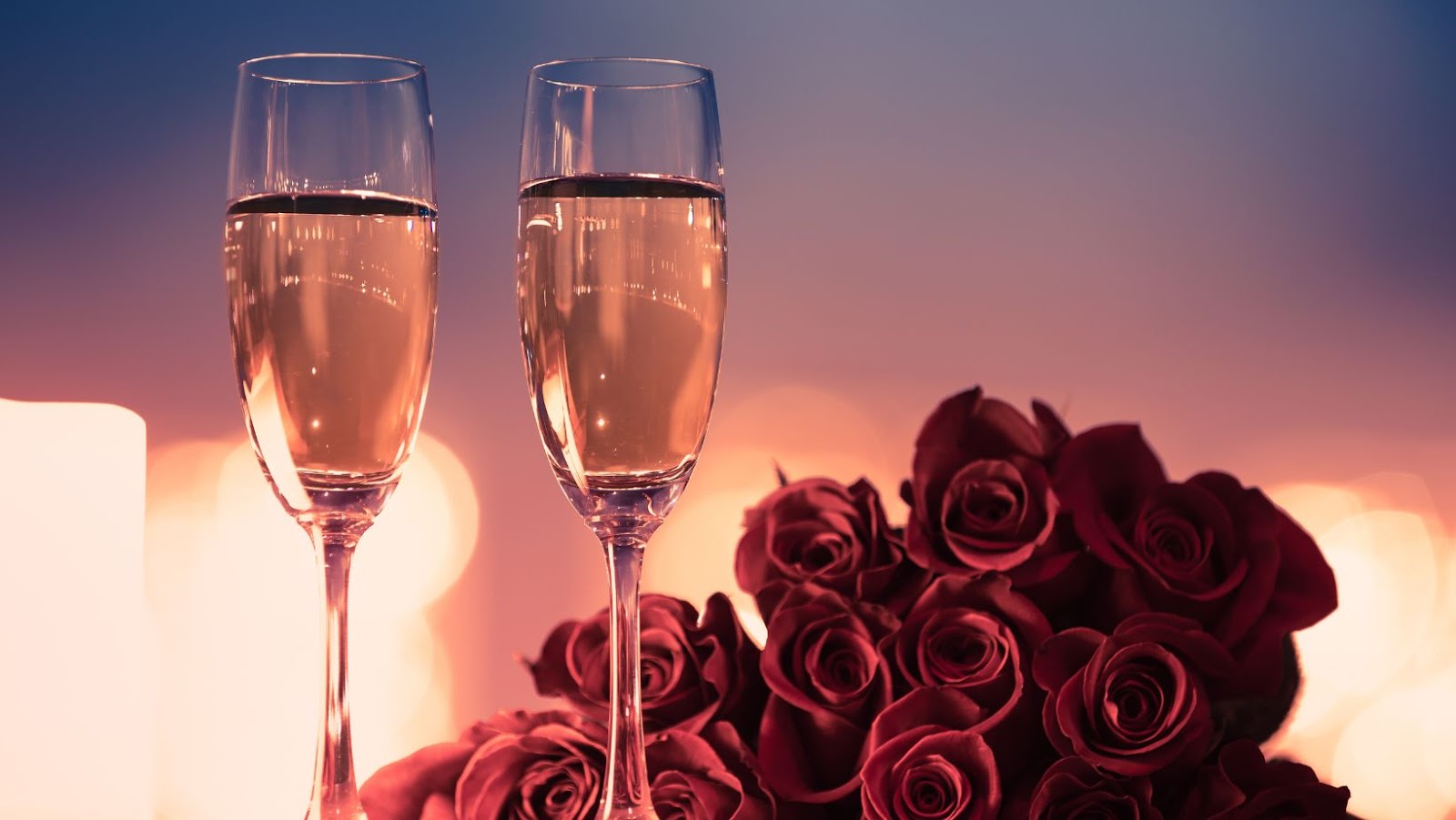 All this is complemented by an inviting wine selection, crafted beers on tap, specialty drinks and crafted house cocktails that are sure to put you in the perfect Valentine's Day mood. Located at 1645 South Tejon Street, The Blue Star is open seven days a week for lunch and dinner.
Menu
Presenting The Blue Star's signature dishes that are sure to impress your special someone! Our menu has something for everyone, no matter what your budget. From savory entrees to decadent sweets, our gourmet gift items and fine wines are the perfect accompaniment for an unforgettable Valentine's Day experience.
Appetizers
Truffle Fries topped with Grated Parmesan Cheese
Fried Calamari with Fire Roasted Peppers and a Herb Buttermilk Aïoli
Baked Brie wheel filled with Sun-Dried Cherry Compote
Peppered Shrimp en Brochette with a Honey Mustard Glaze
Entrées
Grilled Filet Mignon Wrapped in Bacon, finished with a Sherry Wine Demi-glace
Lobster Ravioli with Tarragon Cream Sauce and Pine Nuts
Charred Pancetta Wrapped Pork Tenderloin served on a bed of Asparagus Risotto
Pan Seared Chilean Sea Bass over Creamy Polenta
Desserts
Chocolate Lava Cake topped with Hand Churned Vanilla Bean Ice Cream
Tiramisu in a Decadent Espresso Crème
Strawberry Shortcake Stack layered atop Toasted Almond Crumble
Passion Fruit Creme Brulee dusted with Rhodes Cinnamon
Specials
The Blue Star offers a variety of special packages on Valentine's Day to help you celebrate the holiday with your special someone. Whether you are looking for a romantic night out or just want to treat your loved one to something extra special, the Blue Star has you covered.
The Rose & Dine Special includes a blue velvet keepsake with two single rose stems, and a three-course prix-fixe menu (including brunch or dinner options).
The Eternal Flame Package adds complimentary chocolate truffles, a bottle of wine, and the option for personalized dessert orders.
The Taste of Romance Special gives guests the ultimate fine dining experience with a five-course prix-fixe tasting menu designed by Chef Tim Payne.
All packages include complimentary valet parking and a photo of your evening together printed on cardstock as an unforgettable memento!
The Margarita at Pine Creek
Are you looking for a unique and romantic Valentine's Day experience for you and your loved one? Look no further than The Margarita at Pine Creek in Colorado Springs. Located in the foothills of the Rockies, this restaurant offers a truly unique and romantic Valentine's Day experience. With its elegant setting, delicious cuisine, and stunning views, The Margarita at Pine Creek is the perfect place to enjoy a perfect romantic dinner in the city of Colorado Springs.
Location
The Margarita at Pine Creek offers a unique Valentine's Day dining experience. Nestled at the base of Cheyenne Mountain and only minutes from the Garden of the Gods, this restaurant offers a stunning view of mountains, trees and local wildlife. The restaurant is housed in a converted 1920s Victorian-style house surrounded by a cascading rock garden, making it one of Colorado Springs' most romantic opportunities.
In addition to its picturesque views, The Margarita at Pine Creek features classic Mexican cuisine created with seasonal ingredients by Chef Michael Orozco. The high ceilings feature hand-crafted artwork inspired by Mexican culture. For Valentine's Day diners can choose from the limited-time festive Chef's Tasting Menu or select dishes such as:
Roasted poblano chiles with Chihuahua cheese and cranberry salsa
Roasted garlic pork quesadillas with pico de gallo
Pan-seared salmon tacos with mango salsa and spicy ancho mayonnaise
Diners can also choose from a variety of unique margaritas crafted from premium tequilas, fresh juices and purees as an accompaniment to their meal.
Menu
The Margarita at Pine Creek, located at 7350 Pine Creek Road in Colorado Springs, offers an entirely unique Valentine's Day dining experience. The restaurant's special menu includes several indulgent options that are sure to satisfy your sweetheart.
The classic Margarita is available featuring jalapeno-infused tequila and fresh lime for the perfect cocktail to begin the evening. For entrées, The Margarita has crafted several delicious menus for two including:
East Coast Oysters
Lobster & Shrimp Skewer
Beef Tenderloin w/Mushroom Ragout
Roasted Veal Chop w Hickory Bacon & Balsamic Reduction
For the vegetarian couple in love this Valentine's Day there are also delicious options like a Root Vegetable Gratin and Portobello Fries served with Chipotle Ketchup that are both satisfying and flavorful.
To complete your meal choose from an assortment of decadent desserts including Mexico City Chocolate Pot de Crème or Raspberry & Almond Parfait.
For a romantic evening you won't forget, let The Margarita at Pine Creek make your Valentine's Day unforgettable!
Specials
Located within the historic Pine Creek subdivision in Colorado Springs, The Margarita at Pine Creek offers a unique Valentine's Day dining experience. Whether you're celebrating with that special someone or simply out to enjoy an extravagant night out, you'll be mesmerized by their romantic ambiance and delectable cuisine.
For the holiday, they're offering a number of delicious specials available during lunch and dinner. For lunch, guests can enjoy starters from Barramundi Ceviche to White Gazpacho Soup, along with expertly prepared entrees like the Braised Lamb Shank or Strastbourg Chicken Schnitzel.
For dinner, they'll be serving several Small Plates such as Crispy Spinach Artichoke Dip and Truffle Parmesan Fries to start off your meal on a fantastic note. Entrée specials include Pan Seared Duck Breast and Blackened Prime Rib Roast & Scallop Risotto – among others–all paired perfectly with one of their signature margaritas or cocktails.
Take your Valentine's Day celebration to the next level with The Margarita at Pine Creek!
The Rabbit Hole
If you're looking for a truly unique experience for Valentine's Day dinner in Colorado Springs, consider The Rabbit Hole. Located in the heart of downtown, the restaurant offers a modern setting with delicious entrees and craft cocktails. From its cozy atmosphere and intimate seating to its tasty flavors, The Rabbit Hole is a great option for a romantic dinner. Let's dive into what makes this restaurant truly special.
Location
If you love the idea of an out-of-the-box Valentine's Day experience with your special someone, look no further than The Rabbit Hole in Colorado Springs. This intimate restaurant provides its guests with an idiosyncratic dining atmosphere and extravagant meals like no other.
The restaurant is located in a renovated repurposed Victorian carriage house on the West side of town and features floor-to-ceiling windows, pure oak woodwork, and rustic charm – making it a perfect place to escape reality for your special holiday celebration.
The exterior architecture of the building is unlike any other since it looks like it has been pulled right out of the past, with its vintage roofing complete with cedar shingles and a wrap around porch that encircles the entire establishment. Inside you will find two private rooms for diners who want to enjoy their meals in privacy – as well as a larger main area where visitors can relax, take in views of distant mountains from the elegantly draped windows or marvel at the intricate tile floors that extend through all three dining areas.
Whether you're searching for an informal but elevated evening or something more traditionally romantic, The Rabbit Hole can amply satisfy both needs. Step into their front doors and take advantage of one of Colorado Springs' most memorable venues this Valentine's Day!