Vegan Friendly Oat Milk Recipes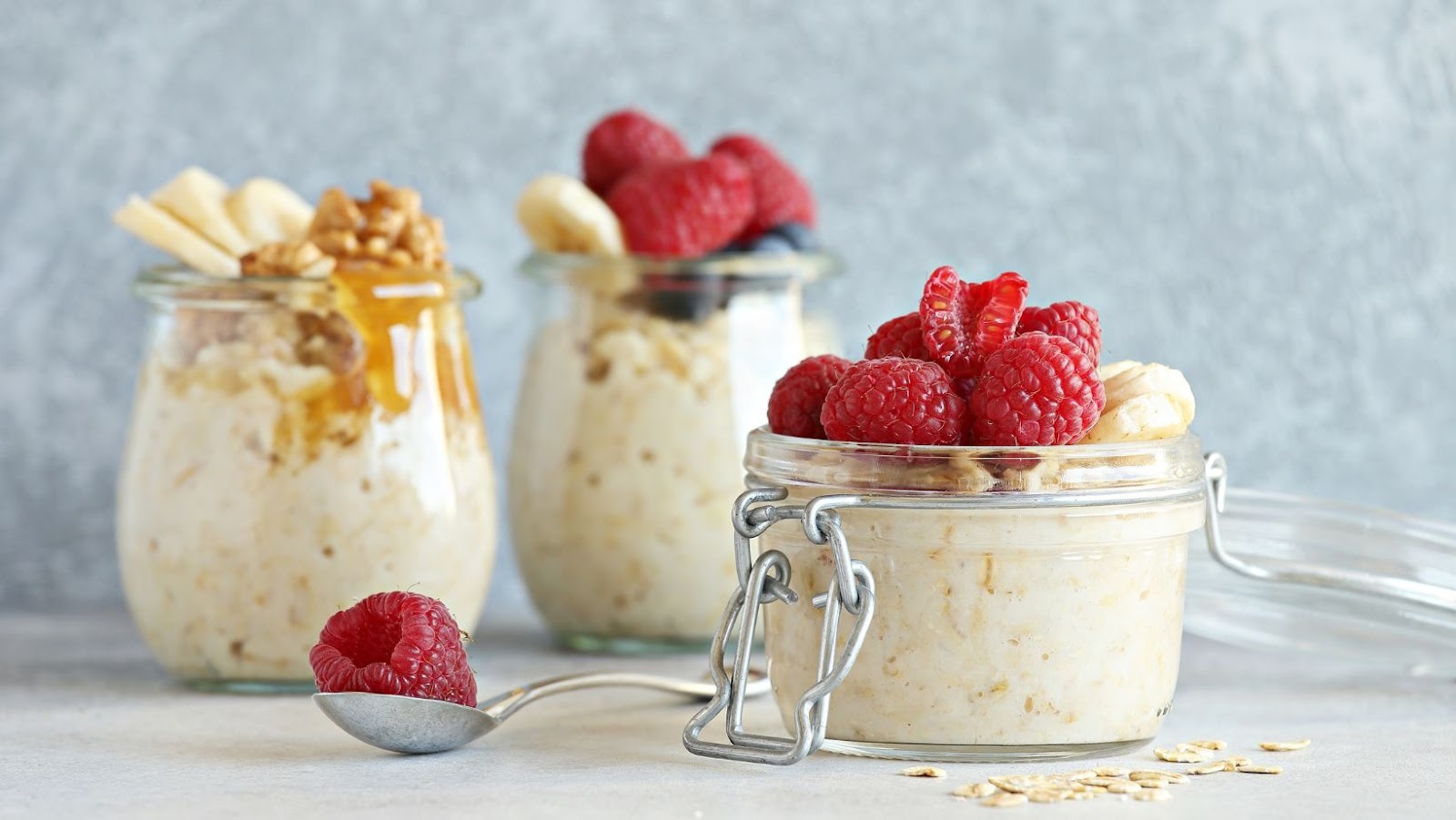 Deliciously silky and creamy, nutritiously dense oat milk is far more than a vegan, lactose-free, soy-free, and nut-free alternative to regular dairy milk. This versatile plant-based milk is made from 100% whole grain and is naturally thicker and sweeter than other milk. It's also a versatile ingredient for tasty savory foods that satisfy your cravings for comfort, snacking, and spice.
Increasingly, more and more people are turning to alternative milks as a healthier and tastier way of drinking their favorite hot and cold beverages. Alternative milks come in a wide range of flavors, from almond milk to coconut milk, soy milk, oat milk, macadamia nut milk, cashew nut milk and hemp milk.
But if you're looking for a convenient way of getting your favorite alternative milk delivered directly to your door, there are now several delivery services available that can help make sure you never run out. This guide will provide an overview of the various types of alternative milks available as well as how they can be delivered right to your doorstep.
The Snack
Homemade plant-based BBQ Tofu Nuggets make a great alternative to a lunchtime sandwich.
Cook peeled and cubed potatoes until soft. Crush and flatten the tofu block on a chopping board. Wrap the tofu 'breadcrumbs' in a clean tea towel and squeeze to remove excess liquid. Tip into a mixing bowl and add seasoning. Mash the potatoes and add them to the tofu mixture with some plain flour. Use your hands to shape the mixture into 12 nuggets.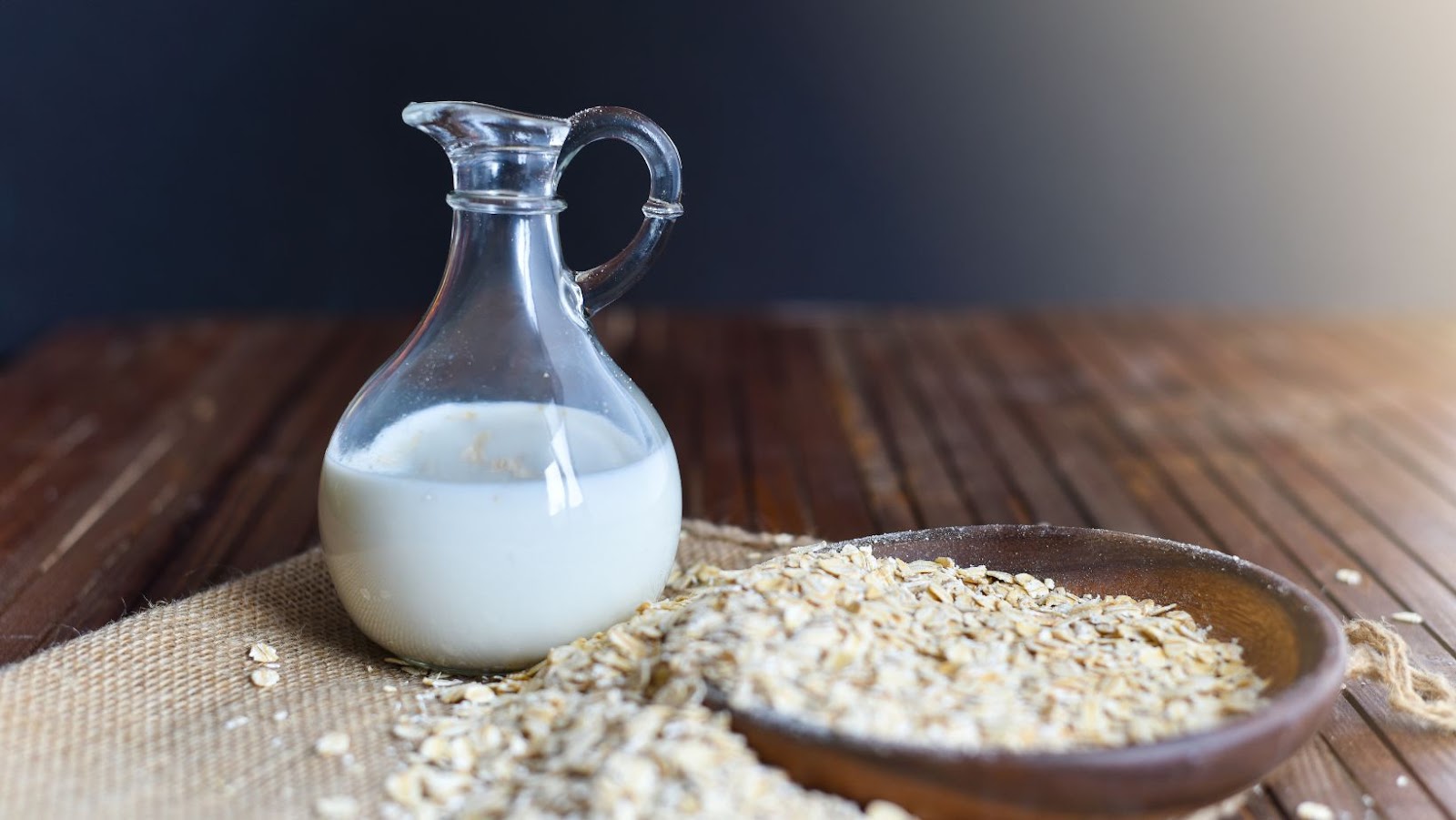 In a bowl, blend the oat milk with vegan yogurt and a pinch of salt. Combine plain flour with vegan BBQ seasoning in a separate bowl. Dip a nugget into the milky mixture and then into the seasoned flour. Set aside on a plate and coat the remaining nuggets. Fry the nuggets in a pan with hot oil until golden and crispy all over. Serve the bite-sized morsels with BBQ sauce, mayo, or ketchup, and a side salad or a portion of healthy fries.
Classic Comfort Food
Luxuriously creamy and indulgent vegan Mac & Cheese is the perfect comfort food to tuck into on a chilly autumn or winter night. It's a crowd-pleaser that can easily be tweaked by adding your favorite veggies.
You'll need a rich and smooth cheesy sauce to coat the macaroni that has been cooked until al dente. To make the sauce, blend 400ml of oat milk with a little olive oil, garlic powder, black pepper, salt, smoked paprika, Dijon mustard, and cornflour for thickening. Add grated vegan cheese and simmer until melted.
Pour the creamy sauce over the drained pasta (in an ovenproof dish) and top with extra cheese. You can also pimp this pasta dish by mixing in cooked broccoli or seasonal veg. Brown under a hot grill and serve with garlic bread.
Spice Is Nice
If you prefer your comfort food with added spice, crispy-coated Bang Bang Cauliflower is the dish for you. To make this vegan-friendly oat milk recipe, mix breadcrumbs, salt, black pepper, paprika, and garlic powder in a shallow dish. Cut the cauliflower into florets and dip them one by one in the milk before rolling them in the breadcrumb mix. Place on a baking tray and bake for 20-25 minutes.
While the cauliflower bakes, make a spicy sauce by combining sweet chili sauce, vegan sriracha sauce, and maple syrup. Drizzle the sauce over the cauliflower, and scatter with red chili and spring onions.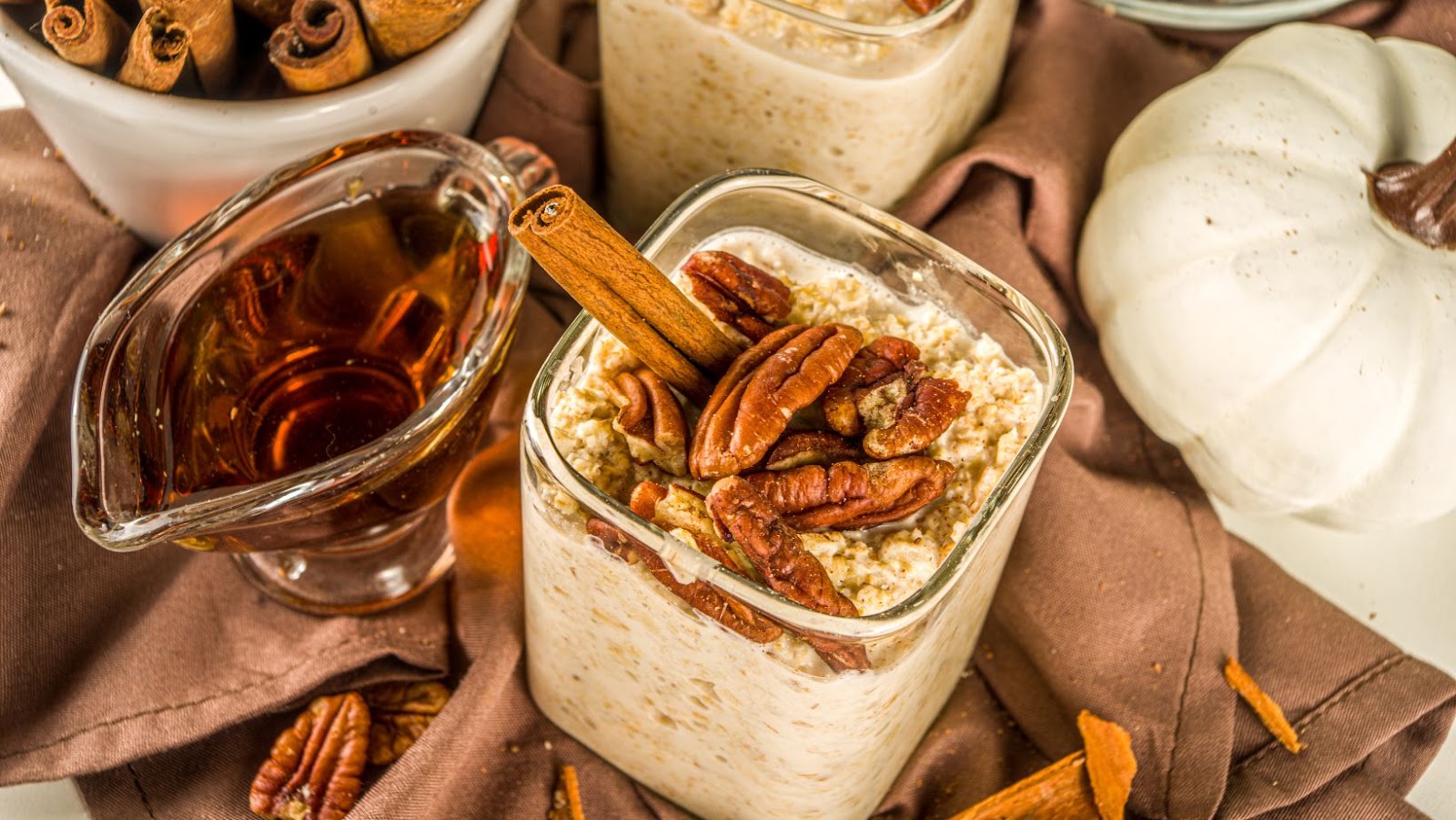 Serve alongside rice or veggie noodles for a light but satisfying supper that packs a punch.
A Speedy Staple
And on those days when you're too tired to cook or pushed for time, you can easily prepare an instant healthy and filling breakfast or meal replacement by combining your favorite vegan-friendly oat milk with porridge sachets.