Planning a Family Picnic? Here is How You Can Make it Fun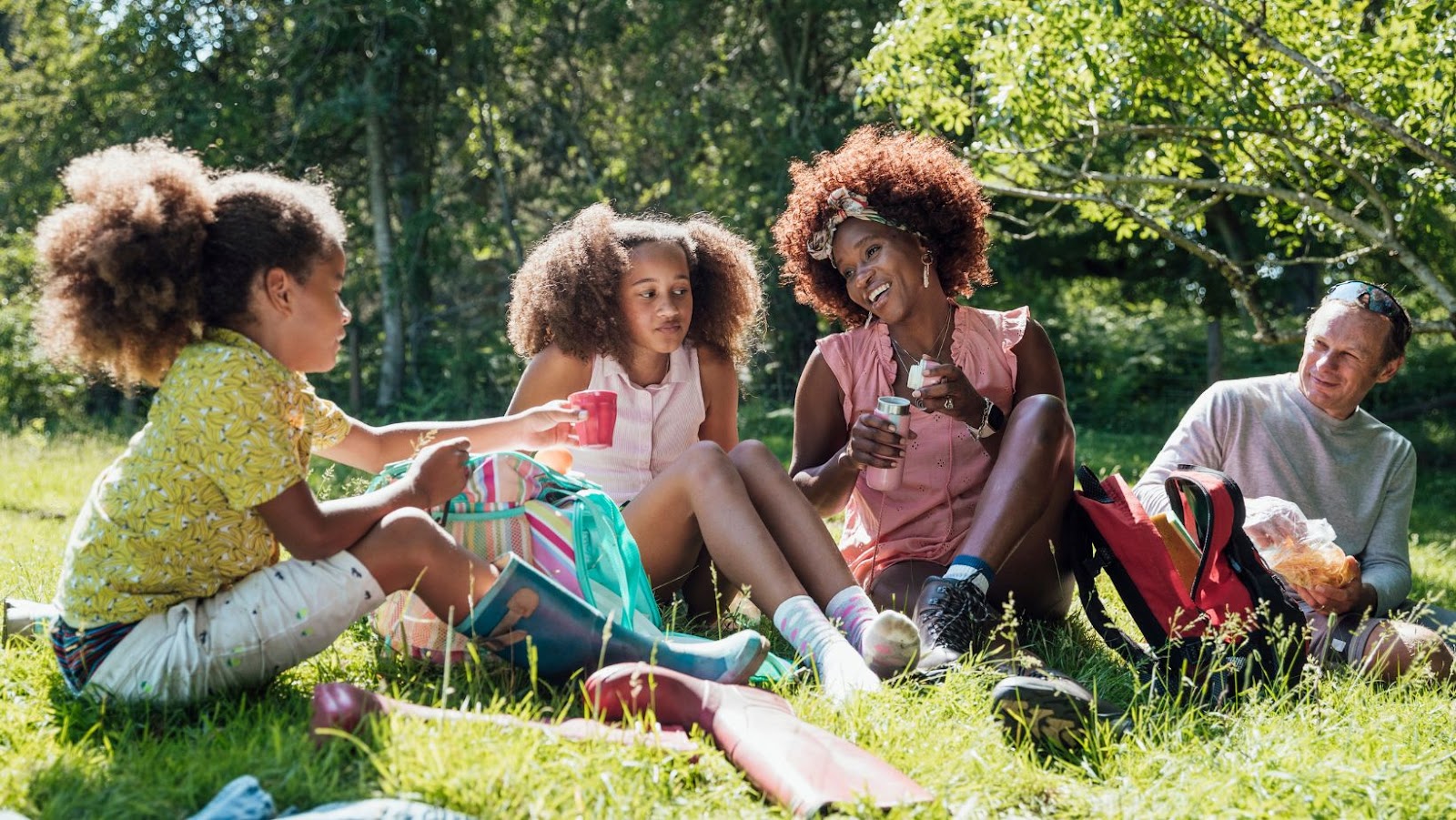 Now that another new year is here, you must be planning for an eventful picnic with your family. Family picnics are an amazing way to connect. Throughout the year, we remain busy and hardly give time to our parents, siblings, and relatives. So there cannot be a better occasion than the arrival of a new year to come together. Taking your favorite snacks, fruits, books, and games outdoors and laughing with your family all day feels amazing. If you are planning a family picnic anytime soon, here are some tips to make it eventful and fun.
Bring Along your Favorite People
What is a picnic without your favorite people in it? Make sure each of your favorite relatives, cousins, and friends is coming. You should select the date accordingly. Meeting with people after a long time always feels fun and enjoyable.
Have a Themed Picnic
Organizing a themed party is another way to add a fun element to the picnic. Choose a fun idea that others can follow. It can be the dress code or the makeup activities you choose. The theme can also concern the food menu. For instance, you can ask the participants to bring Mexican food or tacos from home or cook Mexican food on the picnic spot together.
Sing Songs
Don't forget to carry your guitar or ask your cousins to bring one. Singing together aloud is fun. You can recall the good old days when singing. Rest assured, singing together would definitely make everyone happy.
Go Fishing
In our busily scheduled lives, we hardly get time to just sit and do nothing. Fishing can be a good outdoor activity. Everyone can gossip, relax and enjoy lunch together when fishing. This also builds stronger bonds. Have a sip of healthy drinks to stay hydrated and put on a pair of fishing sunglasses to protect your eyes from the harsh elements of the outdoors and enhance visibility.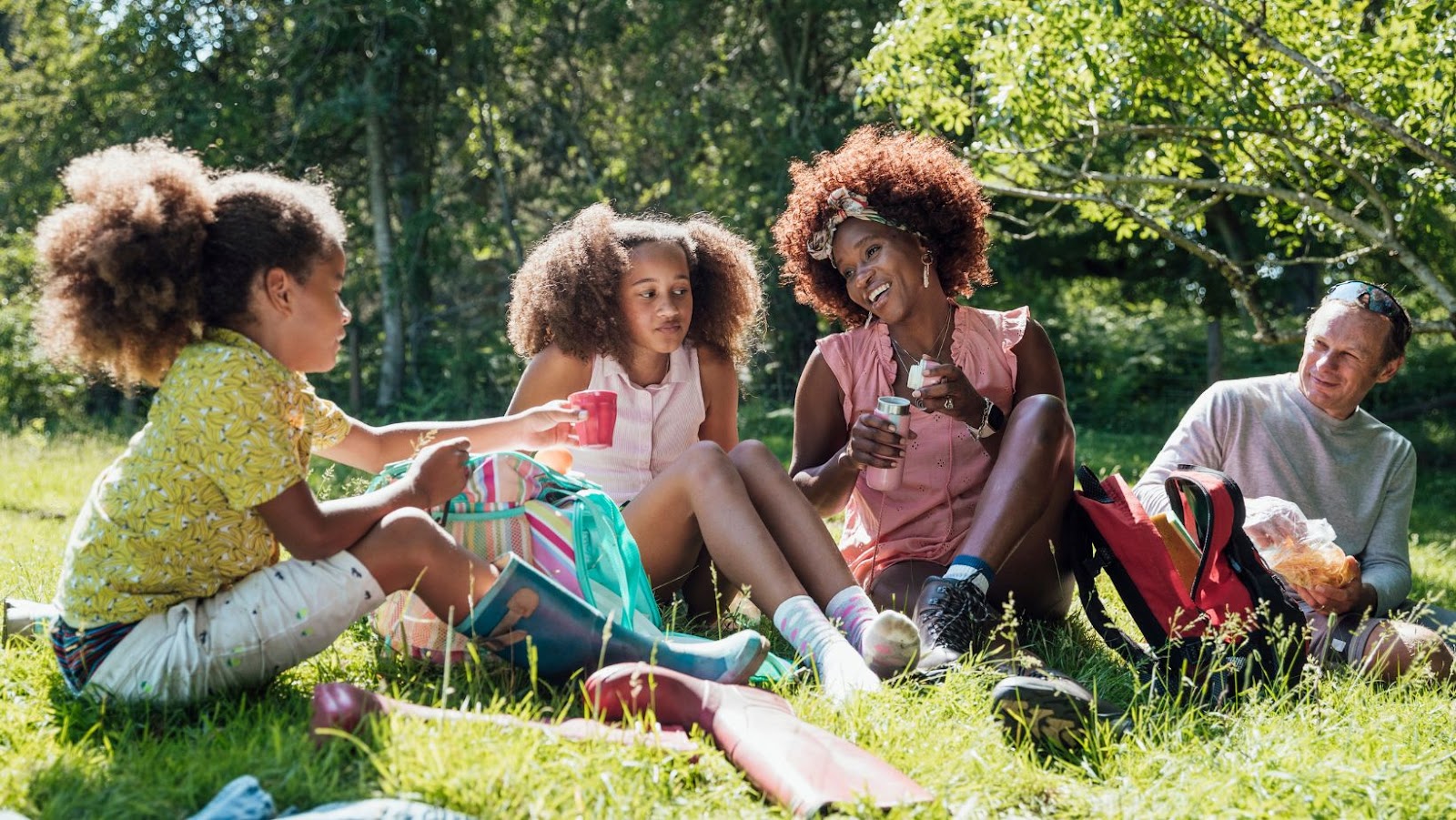 Play a Board Game on the Blanket
You can also spend time with everyone by playing some interesting board games. You can even change the rules and some more to make it tougher and more competitive.
Explore New Places
If you have organized a picnic in a new spot, you can take everyone for a leisure stroll. Discover new spots for exercise, hangouts, and parks. If there are rivers or lakes nearby, people can go fishing. If it is a hilly area, everyone can participate in hiking.
Put Down your Phone
When you are with everybody else, make sure you are not spending time looking at the screen. You cannot enjoy the outdoors as long as you stare at your phone's screen. Instead, pay attention to the people around you. Interact, laugh, sing, dance, and enjoy to the fullest. We hardly get time to sit together with our family. Cherish the times that you spend with them.
Play Some Outdoor Sports
Playing outdoor sports is extremely fun. It completely refreshes your mind and boosts energy. If you have gone to a public park, there will be pre-set games like tetherball, horse-shoes-ring toss, and varieties of rides. You can also form a larger group and play badminton or cricket as well. These games require more people to participate, and it can be a good opportunity to engage everyone. You can also suggest playing non-competitive sports like frisbees and hacky sacks instead of high-energy games.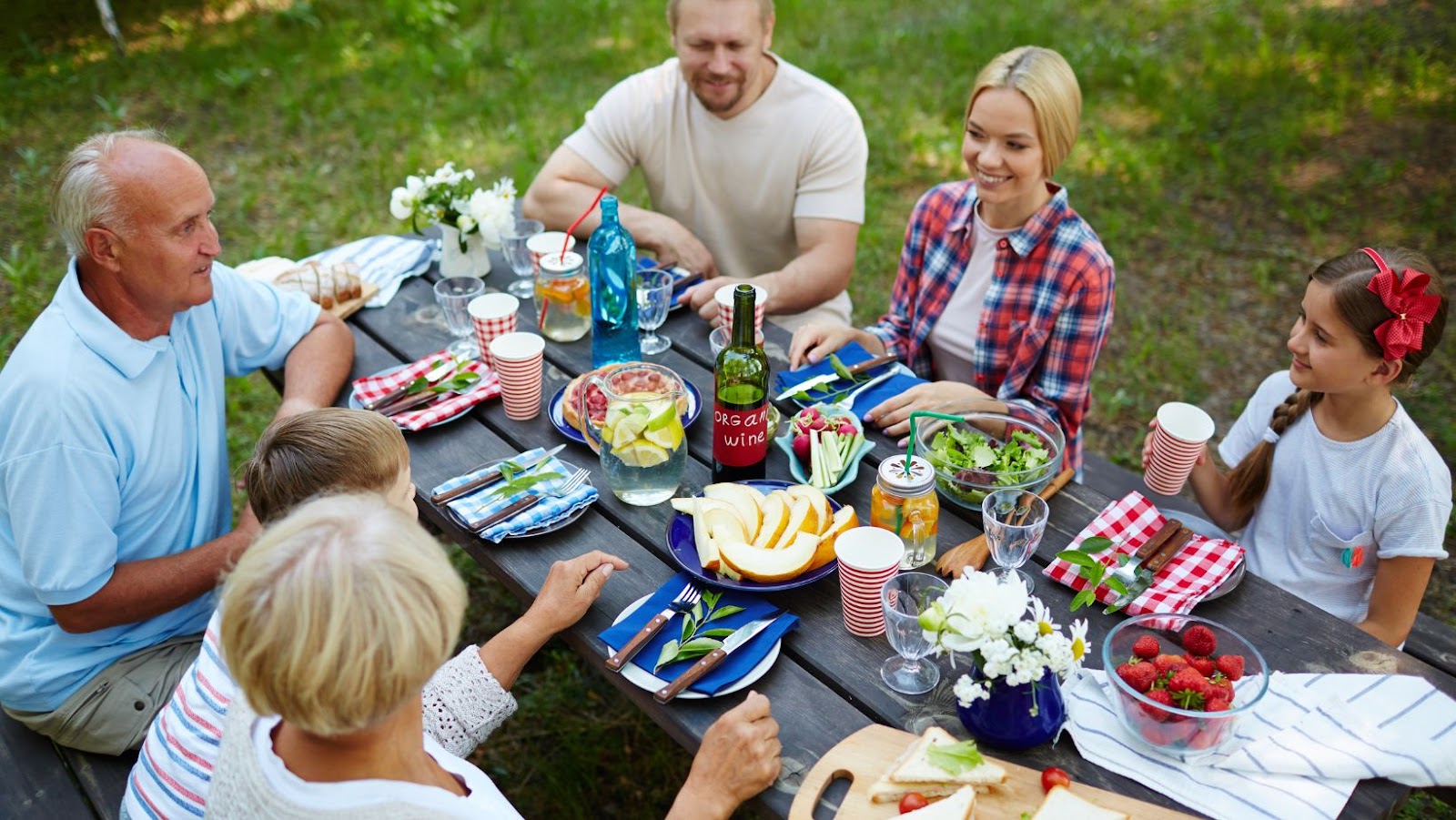 Picnicking is one of my favorite things to do in winter. What can be a better opportunity than making memories with your loved ones in picnics? Planning a picnic takes time and thought, but it is worth it. When planning, select a quiet, grassy region with natural shade. Make sure there are numerous trees around so that people can sit and enjoy the shade if they need to rest.
Picnicking is mostly about fun and food. People remain excited about picnics in winter, thinking of savoring delicious food with family. Also, picnics are a great way of spending time outdoors, away from hectic office work, just chilling. Instead of hurriedly meeting in a restaurant or cafe and catching up with old friends for a few hours, organizing a picnic is an excellent way to relax and connect with your loved ones.