What is a Jalapeno Sushi Bomb?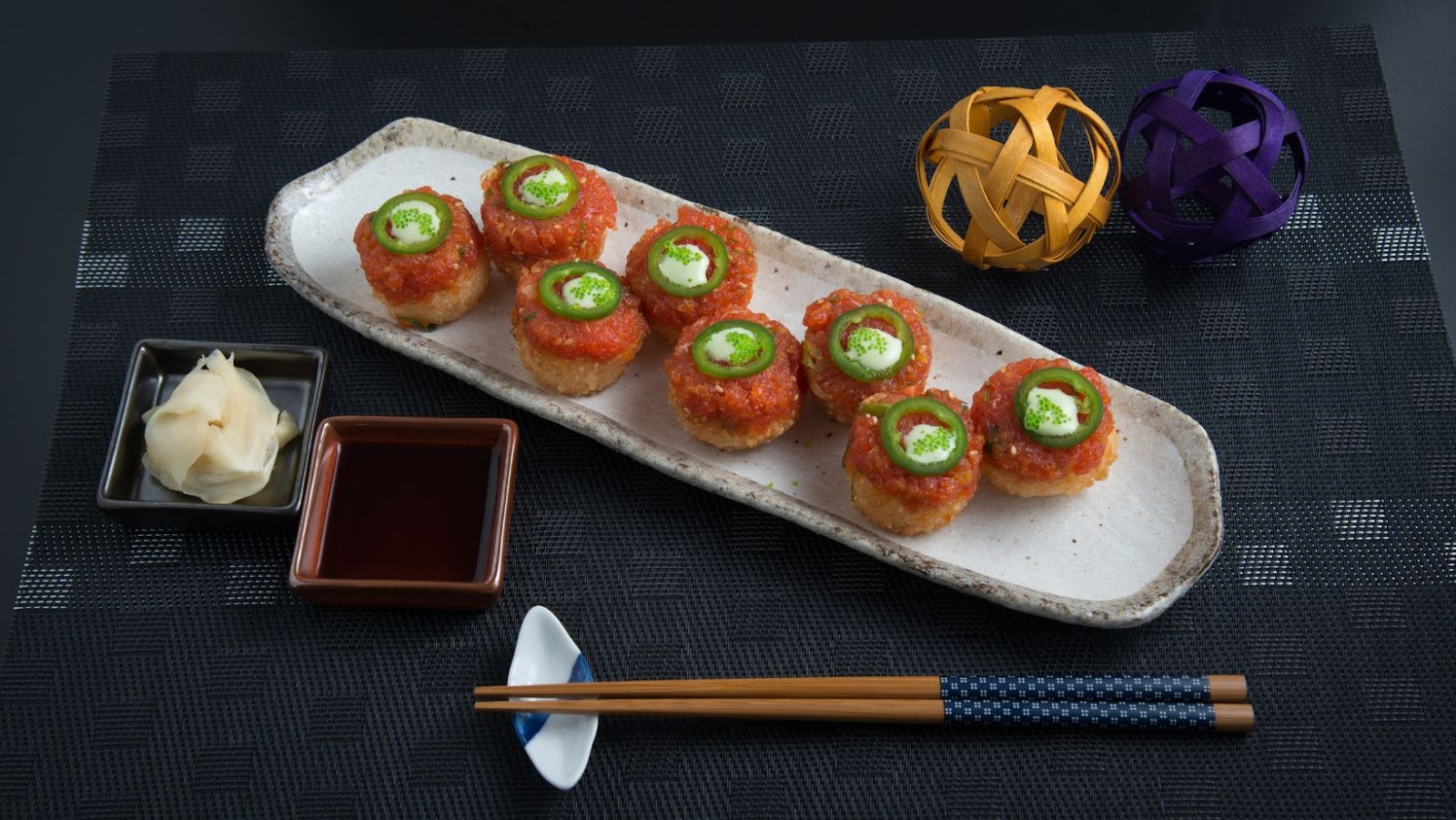 Ah, jalapeño sushi bomb, one of the most trending menu items on earth right now! The jalapeño bomb is an appetizer that is served in leading sushi joints around the world. Traditionally, it's made of jalapeño stuffed with spicy tuna (or salmon) and cream cheese, and deep fried to perfection.
When done correctly, the jalapeño sushi bomb is oh-so delicious. And it looks and smells good too. Today, you'll learn how to prepare this special dish. It's simple and quick—it takes about 40 minutes or so in total.
To get started, you need to have a few ingredients on standby. Read on for ingredients and steps to make a jalapeño sushi bomb:
Ingredients: (1 Serving)
2 LG jalapeños
For the stuffing
.4 lbs. surimi, minced
.25 lbs. bay shrimp, minced
3 Oz mozzarella cheese, shredded
Meat from 1.5 Dungeness crab
1 tbs. garlic, minced
½ tsp. white pepper
½ tsp. mustard, ground
8 OZ cream cheese
1 tsp. rice vinegar
Tempura batter, fairly thick
¼ cup flour
¼ cup flour (for the batter)
How To Make a Jalapeño Sushi Bomb: Cooking Tips
Follow the instructions below to whip up a savory jalapeño sushi bomb that's a treat to eat:
Heat the cream cheese at room temperature. Make it a little warm.
Prepare and combine all stuffing ingredients.
Prepare the batter.
Add flour to tempura and mix well. Make sure the mixture is super thick.
Cut jalapeños in half along the length. Remove the inner parts with a spoon. It's best to use large peppers.
Add all stuffing to jalapeños and ensure the stuffing is packed well.
Heat deep fryer at 375˚. Coat the sushi bomb with tempura and allow it to drip off. Set the bomb in fryer basket.
Let cook for 4-5 minutes, or until the batter turns light golden brown in color.
Serve hot with wasabi, soy sauce, and sriracha aioli. Enjoy!
Jalapeño Sushi Bombs Nutritional Facts:
Jalapeños are mostly available green and turn red as they mature. The amount of calories in these peppers is negligible. Each pepper contains only 4 calories, making them a good choice for low-carb diets.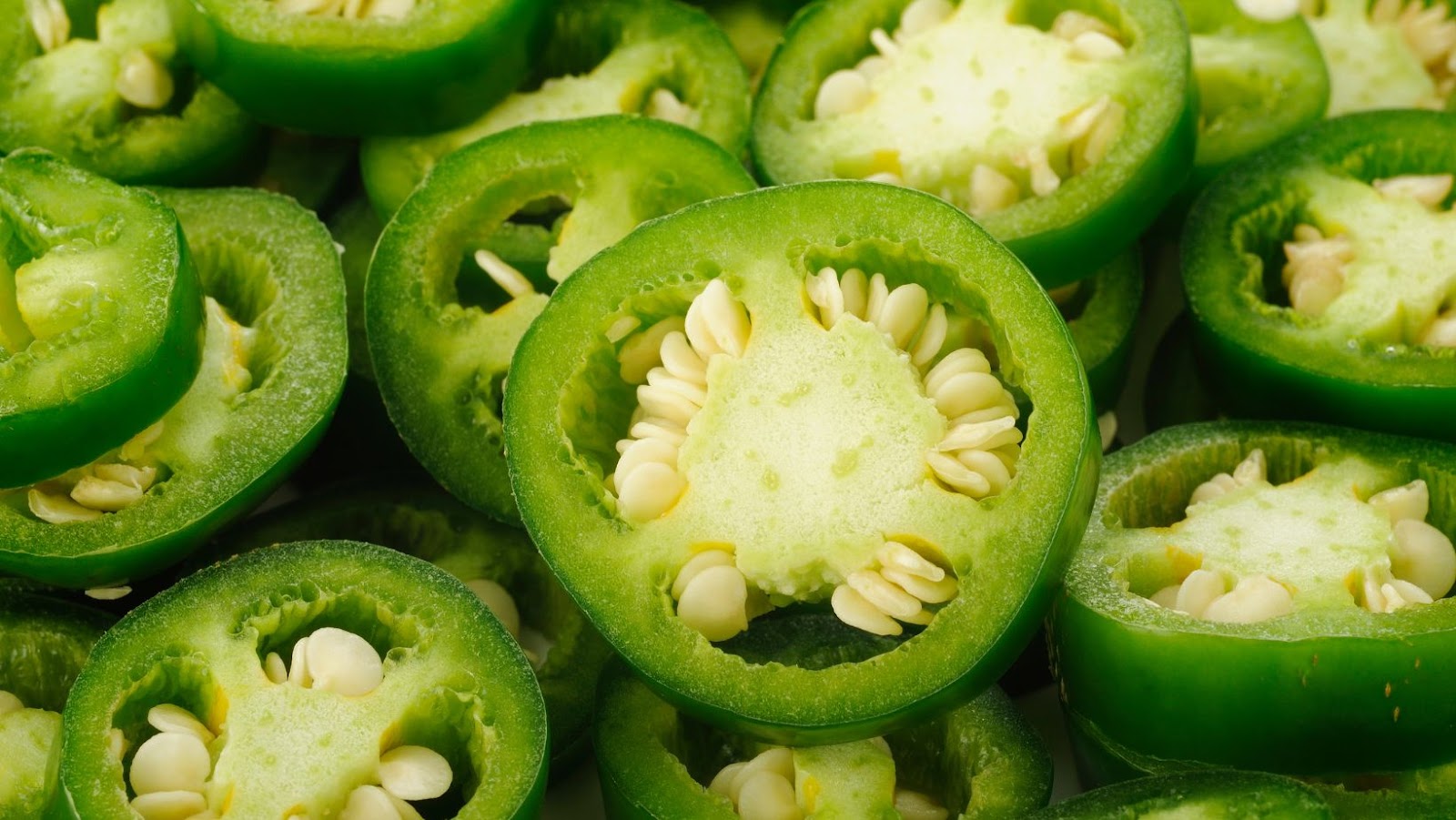 Here are jalapeño sushi bombs nutritional facts you should know:
Amount Per Serving
Value
Calories
172.7
Total Fat
Saturated Fat 11.7 g

Polyunsaturated Fat 0.2 g

Monounsaturated Fat 3.1 g

Cholesterol
47.6 mg
Sodium
427.7 mg
Potassium
138.3 mg
Carbohydrate
Dietary Fiber 0.3 g

Sugars 0.0 g

Protein
16.0 g
Vitamins and Minerals
Vitamin A 0%

Vitamin C 4%

Vitamin D 0%

Calcium 20mg 3%

Iron 0.5mg 7%

Fatty Acids 0%

Amino Acids 0%
*Percent Daily Values are derived from a 2000 calorie diet, so your values may be higher or lower based on your calorie needs.
You can increase the healthy probiotics by dripping yogurt cheese or using organic cultured cream cheese. Cut jalapeños in halves and fill each half with cream cheese.
Put a duck slice in each cream cheese filled jalapeño half. Stuff each jalapeño with bacon slices and enjoy.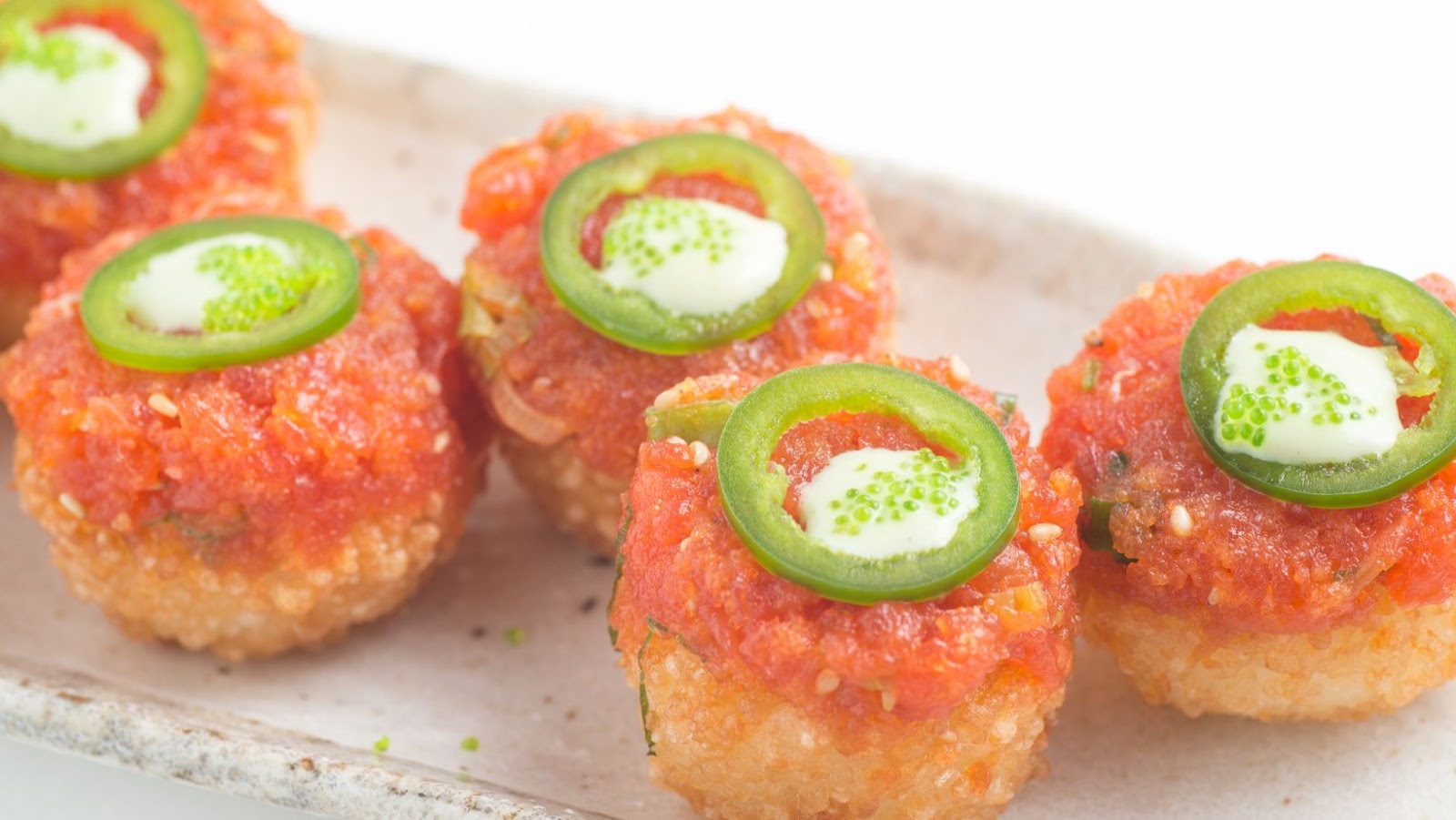 Finally, you could also top it up with green onions, eel sauce, and masago for a tasty, unforgettable meal.
Conclusion
A jalapeño sushi bomb is both delicious and healthy. It's one of the few appetizers served in the best Japanese restaurants while also being enjoyed by millions around the world.
Don't take our word for it, though. Try this jalapeño sushi bomb recipe and taste this dish for yourself. It tastes so yummy—you may even be too mean to share it with your friends or colleagues!
Frequently Asked Questions about Jalapeño Sushi Bomb:
How many calories are in a jalapeño sushi bomb?
A typical jalapeño sushi bomb order of six pieces contains 250-375 calories. However, the actual amount of calories will vary depending on the type of fish used.
It's hard to beat Japanese sushi when it comes to low-calorie foods. Most sushi types have no added fat. It can also be a good source of omega-3 fatty acids because it's made with fish.
Can you eat a jalapeño sushi bomb on a diet?
Sushi meals can make a great part of your diet if you're trying to cut off some weight. Nonetheless, the type of sushi you choose matters.
Specialty sushi bombs, such as California roll, consist of loads of ingredients and sauces. As expected, such dishes will have more calories, sodium and fat compared to traditional Japanese sushi rolls.
Is sushi a good post workout meal?
After a workout, your body needs a healthy balance of proteins and carbohydrates. Good post-workout foods include fish, chicken, avocadoes, and leafy greens.
Sushi, in particular, contains protein from the fish and carbs from the rice. As such, it can be the cornerstone of any post-workout snack or meal.