Meat Pierogi: All You Need to Know About Poland's National Dish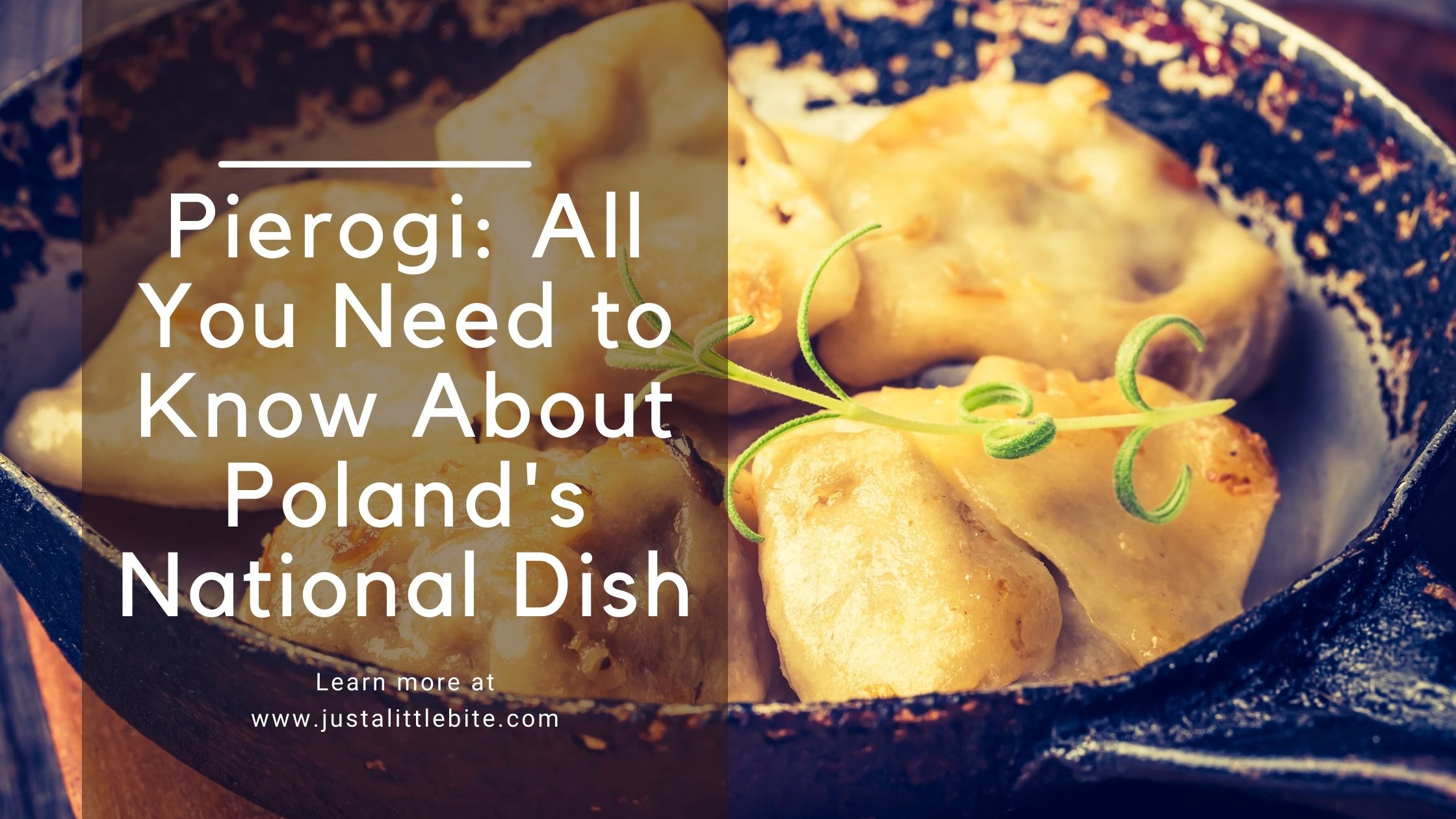 Pierogi is a traditional Polish dish made from dough that is shaped like a crescent and filled with an assortment of different fillings. Meat pierogi are topped with a savory sauce, which can be made from meat, poultry, or cheese. A great pierogi recipe will take the right amount of time to make, and will use high quality ingredients.
When we first went to Poland, we were amazed at how much food there was. Everywhere we went, we saw a beautiful array of foods. While we were waiting for our table at the restaurant on our first night, we noticed this plate of meat pierogi. They were about the size of a quarter, and the dough was very thin. We looked at it and thought "that's not much food". But for those who have an appetite, they are delicious.
Meat pierogi are one of those dishes, that although they sound like they should be easier to make than they are, still taste amazing and can be made with some fairly simple ingredients. In this recipe, I have made the pierogi in the traditional way, but have added olives and spinach.
In my family, whenever we had pierogi, it was a dinner that we all devoured. There were no left-overs or empty stomachs. Pierogi are a traditional Polish cold-weather comfort dish that may be made in a variety of ways. This Pierogi with Polish Meat dish is a tried-and-true meat pierogi recipe that you'll adore!
What exactly are pierogi?
Pierogi are a kind of dumpling popular in Poland. There are additional examples in Ukraine, Russia, and other eastern European nations. Unleavened dough is used to make pierogi, which are then cooked and pan-fried. Pierogi fillings range from minced beef to cabbage, sauerkraut, potato, cheese, and even fruits for dessert pierogis. The stuffing for these Polish Meat Pierogi is made with ground beef.
What's the best way to eat pierogi?
After boiling, Polish pierogi are pan fried with butter. This enables for a crispy inside and a butter sauce to be applied to the pierogi. Fried onions, caramelized onions, bacon, and sour cream are other popular toppings. The star of the show is the pierogi, which are surprisingly full for their size. For a dinner, each individual should consume approximately 6-8 pierogi.
What is the definition of a traditional Pierogi?
Every Polish family has its own traditional pierogi recipe and filling, yet there is so much variety that "traditional" does not imply "standardized." Our pierogi used to be filled with ground meat, farmers cheese, potato, and cabbage when I was a kid. I'm intrigued by the recipes that call for cheddar or mozzarella, but I'm sure many people have never heard of farmer's cheese!
The best accompaniments to your pierogi meal
Even though pierogi are full on their own, here are several dishes that go well with them.
Roasted Radishes with Brown Butter
Roasted Brussel Sprouts with Balsamic Bacon
Roasted Carrots with Maple Glaze
Butternut Squash with Maple Brown Butter
Bacon-Roasted Brussel Sprouts
Polish Meat Pierogi
Michelle Boulé is a French actress.
With this recipe for Polish Meat Pierogi, you can make a traditional Polish comfort dish. Pierogies, pan-fried in butter, are the ultimate comfort meal!
3.86 based on 28 votes
Recipes to Pin
1 hour of preparation time
Time to cook: 25 minutes
1 hour 25 minutes total time
Course Description:
American cuisine
36 servings
Calories (kcal): 107
Equipment
Skillet
Saucepan
Cutter for biscuits
Pincushions
Ingredients
1x2x3x
Dough
14 cup flour 2 14 cup flour
a quarter cup of milk
1 teaspoon of salt
1 Egg
a quarter-cup of sour cream
Filling
1 pound beef (ground)
1 chopped onion
1 CUP BROWN BEEF
Salt
Pepper
Topping
6 tablespoons of butter
1 quart of sour cream
Instructions
Dough
Combine flour and salt in a mixing bowl. Combine the wet ingredients in a mixing bowl. Mix all of the ingredients together until a somewhat sticky dough forms.
On a level surface, knead and fold the dough until it becomes less sticky and smooth. Allow 30 minutes to rest after covering with plastic wrap. Make the filling while the dough is resting.
Filling
In a large saute pan over medium-high heat, brown the ground beef. Get rid of any extra fat. Cook until the onion is transparent. Simmer until the liquid has reduced, then add the beef stock. Season with salt and pepper to taste. Allow time for the filling to chill before assembling the pierogi.
Assembly
Roll out dough to ⅛" thickness and cut out 2″ round circles in the dough.
Place 2 teaspoons of filling in the middle of the dough circle. Fold the pierogi in half, squeeze out any air, and pinch the sides together to create a seal. Before boiling, form all of the pierogi.
A big saucepan of salted water should be brought to a boil. Pierogi should be added in batches. Remove the pierogi after they have risen to the top of the pot.
In a large pan, melt the butter. Cook until the boiled pierogi are lightly browned on both sides. Enjoy with a dollop of sour cream!
Nutrition
Calories: 107 kilocalories 6 g carbohydrate 3 g protein 8 g fat 4g Saturated Fat 27 milligrams of cholesterol 200 milligrams sodium 65 milligrams potassium 1 gram of fiber 1 gram of sugar 165 IU Vitamin A 1 milligram of vitamin C 17 mg calcium 1 milligram of iron
Pierogi with Polish Meat as a Keyword
Meat pierogi is a popular dish in Poland, and for good reason: it's simple to make, can be made in bulk, and makes a great meal when paired with leftovers. My particular recipe for homemade pierogi is simple: meat, potatoes, and onion. And while I've made a few changes, I decided to keep the basic method the same.. Read more about pierogi filling types and let us know what you think.
Frequently Asked Questions
What kind of meat goes with pierogies?
A lot of different meats go with pierogies. Some people like beef, some people like pork, and some people like chicken.
What is Poland pierogi?
A type of dumpling that is popular in Poland.
What is the most popular pierogi?
The most popular pierogi is the potato and cheese.
Related Tags
This article broadly covered the following related topics:
polish meat pierogi recipe
meat pierogi recipe
authentic polish meat pierogi recipe
polish meat pierogi
pierogi filling