What Is The BEST Keto Cereal In 2023? Here's Our Picks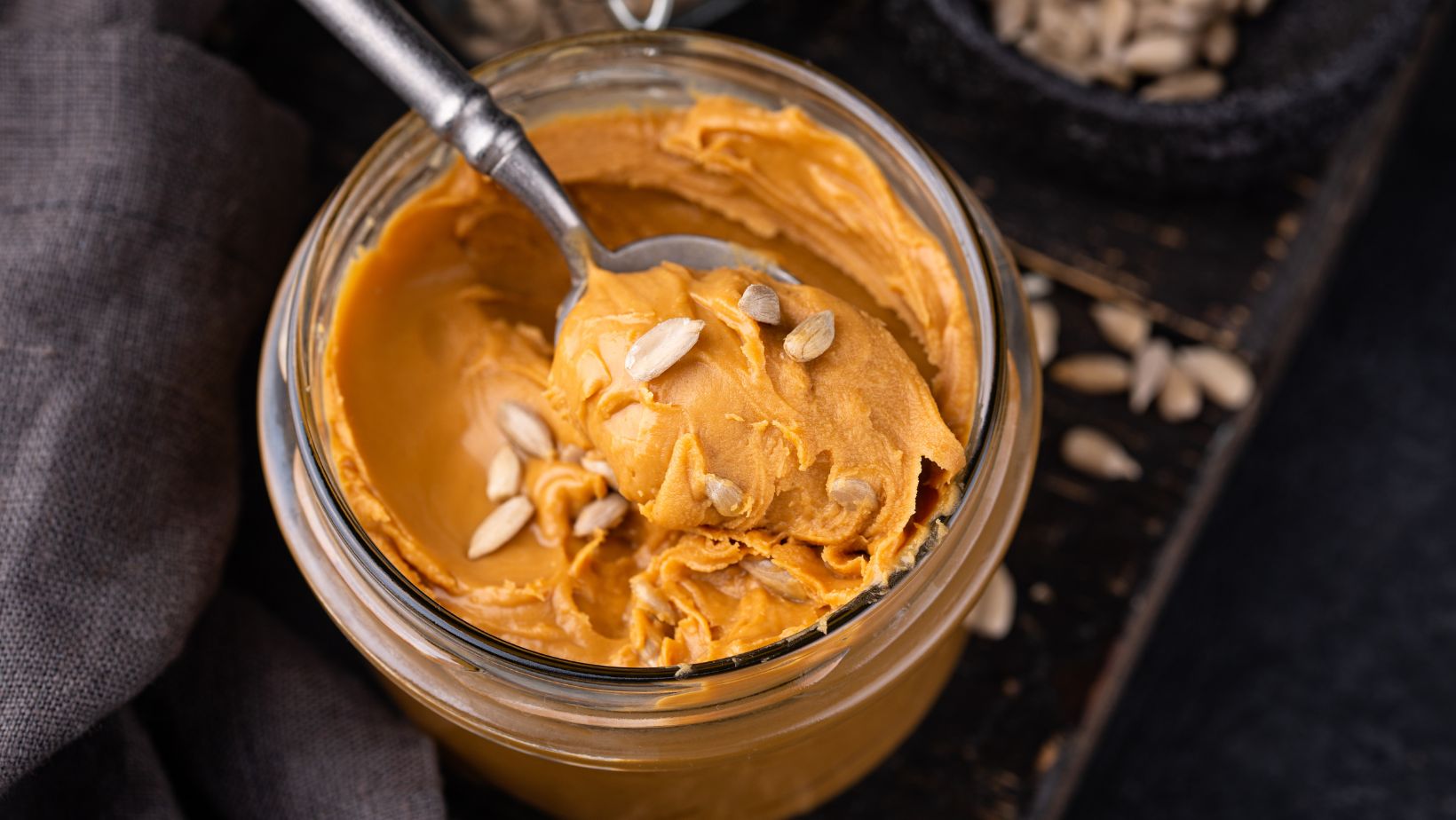 If you're a fan of keto foods, you may have heard of carb-free granola, low carb chocolate chip cookies, low carb brownies, and low carb pastries. While some of these products are great, there is no one-size-fits-all solution to a healthy diet. In fact, there is a whole range of options in the "best keto cereal in 2023" category.
What is the best Keto cereal in 2023? It's a question that's been on everyone's mind for the past few years, and our Keto cereal reviews have been exhaustive. Not only as a guide to buy the best Keto cereals, but also to inspire you to start your own keto eating plan.
Whether you're a seasoned cereal lover or just getting in to the keto diet, there are a lot of options to choose from. It can be difficult to figure out which foods are keto-approved, but we found that making the switch to a low carb diet can be easier than you think. The best keto cereal will help you lose weight and keep you in ketosis, while also providing a source of fiber, protein, and healthy fats. Look for a keto-friendly cereal that is paleo, low carb, high in fiber, and provides both vitamins and minerals.. Read more about keto cereal near me and let us know what you think.
Cereal is one of those things that we never grow sick of eating. Whether you're a toddler learning to chew, an elementary school child who enjoys cereal with milk, a teenager who enjoys cereal as a snack, or an adult who enjoys morning cereal, there's something for everyone. There is now a healthier alternative to our childhood's high-sugar cereals. Take a look at our picks for the best keto cereal.
Here are our top five suggestions:
Catalina Crunch — Without a doubt, our favorite and most often purchased keto cereal. Almost every flavor is delicious, but our favorites are Cinnamon Toast, Maple Waffle, and Fruity!
Magic Spoon — On our list, it's the sweetest and most like a typical morning cereal. All of the tastes are very tasty. This one is for you if you wish to replace the cereals you ate as a kid.
Perfect Keto – This cereal has a similar sweetness and texture to traditional morning cereals, making it an excellent alternative for anyone seeking to replace the cereals they ate as children. The variety of flavors available is all equally delightful, making it a perfect choice for anyone following a keto diet.
High Key Cereal – Another excellent option, with both hot and cold cereals available. They also have a lot of other excellent keto options!
Nuco Coconut Crunch — By far the finest ingredients of the five, but it's also the most carb-heavy.
Cereal School — Low in carbs, but lacking in taste and sweetness.
Continue reading to learn more about the advantages and disadvantages of each choice. Stay tuned until the end to discover how to create your own keto cereal from scratch!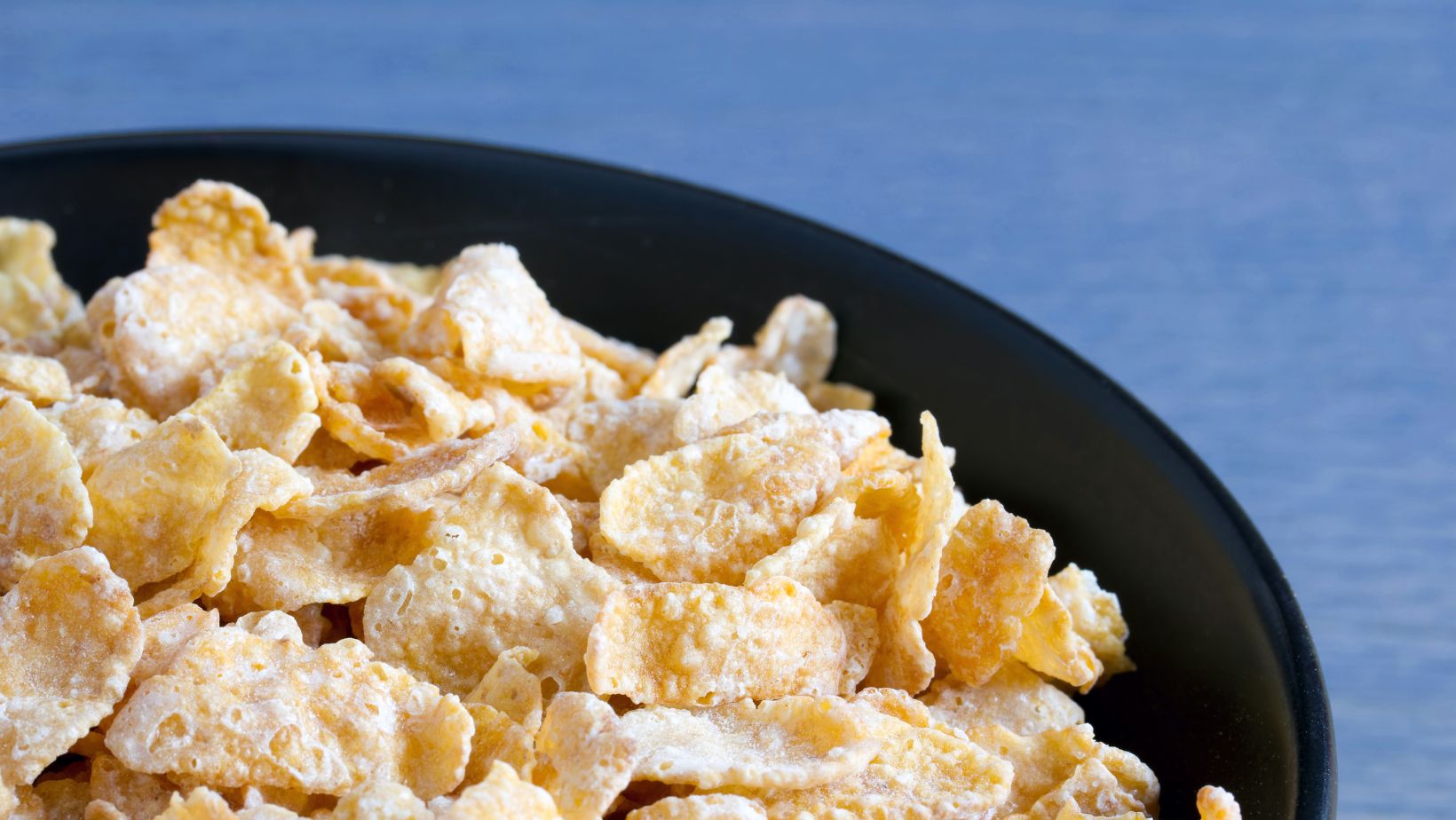 As we grow older, we understand how high cereal's carb content is. Many cereals with a high carb count include components that are rich in sugar, artificial tastes, and/or artificial coloring. Our bodies don't function the same way they used to as we grow older, so ordinary cereal won't suffice. So, what's a good cereal substitute? And don't worry, there's a healthy cereal option, and don't believe anybody who tells you otherwise.
Is it possible to find a low-carb cereal? Is it possible to get sugar-free cereal? What about a gluten-free breakfast cereal? What about cereals with genuine fruit, minimal sugar, and protein as ingredients? The good news is that there is. We're going to look at five cereals that are both tasty and healthy for you. Finally, if you're feeling adventurous, we'll offer a recipe for a crunchy keto granola, which is one of our favorite morning cereals.
Keto Food List (FREE PRINTABLE)
Join 150,000 people who have already gotten a FREE keto food list and fresh recipes every week!
Let's get this party started!
What exactly is Keto?
Before we can discuss some of the finest keto cereals, we must first define keto. The ketogenic diet is characterized as follows:
The ketogenic diet is a low-carb, high-fat diet that resembles the Atkins and low-carb diets in many ways. It entails significantly lowering carbohydrate consumption and substituting fat. This decrease in carbohydrates causes your body to enter a metabolic condition known as ketosis.
Your body becomes extremely effective at burning fat for energy when this occurs. It also causes fat to be converted to ketones in the liver, which may be used to provide energy to the brain. Ketogenic diets may lower blood sugar and insulin levels significantly. This, in addition to the higher ketones, offers certain health advantages.
Essentially, the keto diet encourages individuals to consume meals that are rich in fat but low in carbohydrates. So it's understandable why individuals on a keto diet would want to avoid cereals that contain a lot of carbohydrates; however, isn't that all cereal? Whoever claims you can't eat cereal on a keto diet is completely incorrect.
Those on the keto diet used to have to give up their favorite cereal before keto cereal became "a thing," as some would describe it. Thankfully, those days are past, and keto dieters and cereal eaters may now coexist.
Breakfast Cereals That Are Good For You
There are so many excellent keto cereals out there that narrowing down our keto cereal list to our favorite low carb keto cereal was difficult. However, we discovered that these five keto cereals are among the finest available. If you like cereal, we recommend trying any (or all) of these keto morning cereals.
They're low in net carbohydrates (essentially, per serving), utilize natural sweeteners like monk fruit, are low in saturated fat, and include beneficial ingredients like cinnamon, flax seeds, sunflower seeds, and chia seeds. Actually, these keto cereal choices aren't only for breakfast; in fact, you can have them anytime you like. Let's make breakfast healthy and enjoyable once again.
Let's get this party started!
The Top 5 Keto Cereals
Catalina Crunch is number one on the list.
Catalina Crunch is on sale.
Catalina Crunch is the first on our list of nutritious and tasty keto friendly cereals.
Catalina Crunch recognizes that giving up cereal was a difficult choice since, while being rich in sugar and empty calories, cereal is still extremely tasty. They think that tasty cereal may still be had without the high net carb content.
Catalina Crunch has developed a cereal that is made with high-quality ingredients that you can trust. Their ingredients include sugar-free, gluten-free, and low-carbohydrate. Yes, you read correctly, they are a low-carb cereal. They really offer a lot of low-carb cereal choices.
Chocolate Peanut Butter, Fruity, Cinnamon Toast Crunch, Dark Chocolate, Honey Graham, Mint Chocolate Chip, Maple Waffle, and Chocolate Banana are just a few of the wonderful flavors available.
Another wonderful feature of the Catalina Crunch low carb keto friendly cereal is its high nutritional value, with up to 11 grams of plant protein, 9 grams of fiber, 0 grams of sugar, and just 5 grams of net carbs.
Their cereals are also rich in fiber and protein, which is beneficial since it makes you feel fuller by taking up more space in your stomach. You will be able to remain fuller for longer periods of time, which will assist you avoid overeating.
Catalina Crunch is a wonderful keto morning cereal, snack cereal, and all-around tasty cereal. In fact, you won't even realize you're eating a keto-friendly cereal since it's so tasty.
Catalina Crunch provides keto cookies and keto smoothies in addition to excellent keto cereal.
All of their cereals are prepared using low-sugar components that are high in plant protein.
The keto cereal choices are limitless, but if you're searching for a brand that's keto friendly, gluten and grain free, plant-protein-rich, vegan, low in sugar, and contains no artificial chemicals, we suggest Catalina Crunch keto morning cereal.
2. Cereal with a Magic Spoon
Magic Spoon Cereal is on sale.
Magic Spoon Cereal comes in third on our low carb, keto cereal list. Magic Spoon is a keto lover's dream cereal since it offers a low net carb per serving and a range of healthy and delicious tastes.
Milk protein mix, cocoa powder, turmeric extract, and vegetable juice are all high-quality components in Magic Spoon Cereal.
The Magic Spoon is also gluten-free and grain-free, with 11 grams of protein and 3 grams net carbohydrates (or net carbs per serving). In comparison, Fruit Loops, a popular non-keto morning cereal, has just 2 grams of protein and 21 grams of net carbohydrates.
Magic spoon uses substances that you can feel good about without feeling guilty about. This is a fantastic keto cereal.
3. Keto Cereal from Perfect Keto
Perfect Keto Keto Cereal is an excellent choice for those following a keto diet who are looking for a delicious and healthy breakfast option. With its low net carb per serving and a variety of delicious flavors, it's a dream cereal for any keto lover.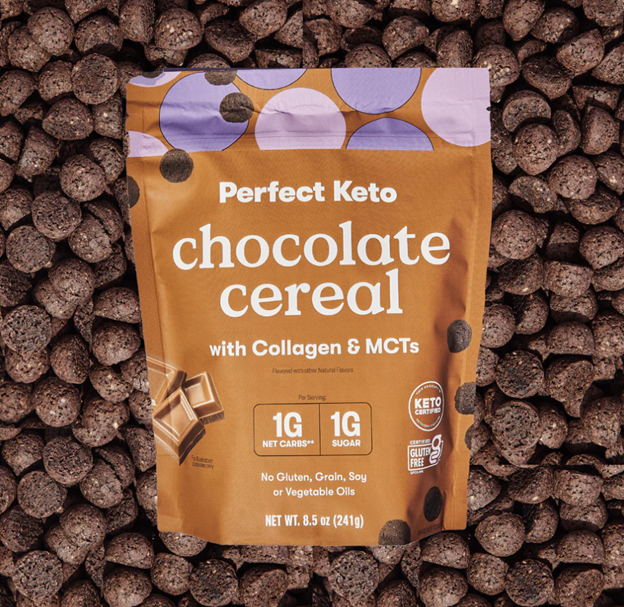 This keto cereal is made with high-quality ingredients, including milk protein mix, cocoa powder, turmeric extract, and vegetable juice. Plus, it's gluten-free and grain-free, providing a guilt-free breakfast option that you can feel good about.
Perfect Keto Keto Cereal boasts 11 grams of protein and only 3 grams of net carbs per serving.
Keto Cereal is a fantastic keto cereal that allows you to indulge in a delicious breakfast without sacrificing your health goals.
4. Cereal with a High Key
High-Key Cereal at a Discount
High Key Cereal is the next keto cereal on our list.
High Key Cereal is a brand of cereal that prides itself on being keto-friendly, gluten-free, and guilt-free. In fact, they are so confident in their keto breakfast cereal that they provide a money-back guarantee.
Maple Brown Sugar is one of their most popular flavors. Who doesn't like the flavor of maple syrup? Maple Brown Sugar from High Key Cereal is a popular cereal. Yes, you read it correctly: a hot cereal. High key thinks that their hot cereal is so tasty that it will eventually replace oatmeal as the crow's favorite morning dish.
Despite its name, the Maple Brown Sugar hot cereal has relatively little sugar, making it a high protein and nutritious choice.
It's quick and simple to prepare, with 14 grams of fat, 9 grams of protein, and no grains. With 14 grams of protein, you can be sure it will keep you satisfied for a long time, and the best thing is that it is nutritious. Isn't this the perfect protein cereal?
You may substitute almond milk for normal milk in this keto-friendly cereal if desired.
Strawberry & Cream and Cinnamon Spice are two of High Key Cereal's most popular keto-friendly cereals, and they come in a variety pack.
High Key Cereal offers a nutritious and tasty protein cereal that you will enjoy if you are searching for a protein foundation cereal. This protein-rich keto cereal is ideal for increasing protein consumption while adhering to a low-carb diet. Cocoa, Fruity, Cinnamon, Frosted, Honey Nut, and a variety pack of all five flavors are available in this protein keto cereal.
These sugar-free protein keto cereals are low in net carbohydrates, gluten-free, and rich in protein. They're perfect for a quick breakfast or snack, and they're also guilt-free and nutritious.
5. Nuco Coconut Crunch
The Nuco Coconut Crunch breakfast cereal is next on our low carb, keto cereal list.
Here's what Nuco Coconut Crunch has to say about their low-carb, delicious-tasting keto cereal:
The unending line of sugar-laden, high-carbohydrate cereals in the cereal aisle gets a new lease of life with our Coconut Crunch cereal. This delicious new choice is packed with medium-chain triglycerides (MCTs) and is devoid of grains, gluten, refined carbs, and added sugars, making it an ideal anti-inflammatory morning cereal for customers.
Nuco Coconut Crunch keto cereal is grain-free and devoid of harmful components like as gluten, wheat, soy, dairy, egg, added sugars, and genetically modified organisms (GMOs).
To create a chunkier morning delight, top your Nuco Coconut Crunch with wonderful breakfast toppings like cinnamon, coconut flakes, coconut oil, coconut milk, unsweetened coconut chunks, or even oats.
For a delightful low carb, keto dessert, Nuco Coconut Crunch recommends using a dairy-free milk like almond or oat milk.
6. Cereal School
Cereal School, a nutritious, tasty, and guilt-free keto cereal company, is next on our list.
Cereal School is a high-protein, sugar-free crunch cereal with a lot of crunch.
They also have a great variety of flavors like: Peanut Butter, Fruity, Cinnamon Bun, Cookies & Cream, Berries, Apple Pie and if you love Cocoa Puffs then you will want to try their Cocoa flavor. These keto cereal make for a great breakfast or just as a keto friendly snack.
Milk protein isolate, monk fruit sweetener, cinnamon, and sunflower seeds oil are among the healthful and guilt-free components included in all Cereal School keto cereal choices.
If you like your keto cereal with milk, Cereal School recommends using an unsweetened nut milk like almond milk.
Cereal School keto cereal has a low net carb count, so you can feel good about your cereal addiction.
Cereal School aims to make sure that their clients receive tasty, nutritious crunch cereal that can be used as a morning keto cereal or a snack keto cereal. They think that you can have a delicious keto cereal that is also low in carbs, and they stand by it.
General Mills' Wonderworks
This cereal is guaranteed to get people's attention. It's the first 100 percent keto cereal that's available to everyone, and it's only available at Walmart!
The ingredients used by Wonderworks are of high grade. Allulose, erythritol, and stevia are the sweeteners, and we utilize and recommend them on the keto diet.
Currently, it seems that they are just producing chocolate and peanut butter-flavored cereals, but knowing General Mills, they will soon expand.
This cereal has a wonderful crunch to it and goes well with almond milk, which is its true love!
The tastes are bold, and they'd go well together in a reeses puff-style keto cereal as peanut butter and chocolate.
Only 3 net carbohydrates and 15 grams of protein per 1 cup serving!
We were pleased since this is the first widely accessible keto cereal on the market. It costs $6.98 at Walmart, making it just 68.4 cents per ounce! It's just $1.01 a serving, making it the cheapest keto cereal on the market right now.
Switching to this keto cereal on a budget is completely doable, whether you're low carb or not. It's one of the healthiest low-cost keto cereals on the market, and it's a fantastic choice for people wanting to make a gradual shift to a healthier way of life.
Do you want to make your own keto granola?
If you've tried a bunch of keto granola and liked it, but now you want to make your own morning granola, we've got you covered. Making your own granola has the advantage of allowing you to choose what goes into it. You may pick and choose the ingredients you want to use and leave out the ones you don't.
Make a dish that is tailored to your preferences or a meal that is customized for someone else as a fun present. You may use coconut oil, coconut milk, chia seeds, cinnamon, or even coconut flakes as interesting additions. In fact, if you prefer cinnamon, you can add more, and if you enjoy coconut for breakfast, you can add unsweetened coconut flakes for additional crunch.
This isn't the keto cereal recipe for you if you're looking for a granola-free option. You may want to avoid this one if you're searching for a nut-free keto cereal recipe.
One of our favorite granola recipes is this one, which is minimal in net carbohydrates, saturated fat, and time to prepare. Let's get started on this simple granola recipe if you're interested!
Optional Extras
If you like cinnamon cereal and wish to include it in this recipe, go ahead. No one will criticize you whether you use as little as 2 grams or as much as 3 grams of cinnamon; this is why this recipe is so simple to prepare and modify.
For additional sweetness, pour some coconut oil or coconut milk on top; after all, this keto cereal dish is excellent if you want to make little changes.
Tell your friends about it.
Please remember to share this keto cereal recipe with your friends and family if you liked it. This would also make a wonderful stocking stuffer or holiday gift. If your aunt like cinnamon cereal, sprinkle one or two grams of cinnamon on top for her. If you have a buddy who doesn't like cinnamon cereal but likes coconut, you may make his keto cereal using coconut milk and coconut oil.
I mean, who says keto cereals have to be boring?
Additional Keto Product Evaluations
If you enjoyed this comprehensive review, you'll be happy to know that we also offer in-depth evaluations of the most popular keto products on the market today. Keto Meal Delivery Options at Their Finest The Greatest Keto Subscription Box has 50 items. Choices for Keto Fast Food Protein Powder for Keto Diet
Final Thoughts
Who says keto cereal has to be tasteless and uninteresting? Anyone who claims differently is incorrect, in our opinion, based on our list of excellent keto breakfast cereals. You don't have to feel bad about having your favorite cereal in your life. Keto cereal allows you to remain filled for longer while still reaping the advantages of cereal. So go ahead and grin as you grab a bowl.
Recipe for Keto Cereal
Cinnamon cereal with pecans, almonds, and coconut that is crunchy and sweet.
10 person servings
Serving size (calories) 325kcal
15-minute prep time
Time to Relax: 1 hour
1 hour to prepare
Instructions:
Preheat oven to 275 degrees Fahrenheit and prepare a large baking sheet with parchment paper.
In a food processor, pulse the pecans, almonds, and coconut flakes 3-5 times until everything is coarsely chopped and mixed (Feel free to roughly chop using a knife if you prefer).
Melt the butter in a heavy-bottomed pot over low heat. Allow to melt for 5-10 minutes, stirring constantly with a wooden spoon, until caramelized in color and smelling caramel.
Allow approximately 5-7 minutes for the butter to cool before adding the other ingredients. To mix, stir everything together.
Fill a large mixing bowl halfway with your nut mixture, then top with your browned butter mixture. In a large mixing bowl, combine all of the ingredients until they are evenly covered.
Pour the batter onto the baking sheet and spread it out into a single layer.
Bake for 60 minutes, stirring with a wooden spoon after 15 minutes and then re-flattening out onto the baking sheet.
Allow for full cooling before breaking up and eating. For maximum freshness, keep it in the fridge!
Notes
Net Carbohydrates: 2 g Servings **Size: 1/10th of the original recipe For a fast grab-and-go snack, divide granola into zip-top bags and keep them in the fridge.
Nutritional Information
Recipe for Keto Cereal
Per Serving Amount
325 calories 288 calories from fat
daily value in percent*
32 g fat (49 %)
Carbohydrates account for 72% of total calories.
20 percent fiber (5 g)
10 percent protein (5g)
* Percent Daily Values (%DV) are calculated using a 2000-calorie diet.
Course:Snack
Cuisine:American
keto granola is a term used to describe a kind of granola that is high
Psst! Did you make this?Tag us on Instagram!We love seeing what you've made! Tag us on Instagram at @keto.connect or leave a comment & rating below.
For those of you who are curious about Keto diet, you may have looked into various brands to find their Keto cereal that is the best tasting and also help you lose weight. But have you ever wondered why there is a wide range of brands that are being sold out today?. Read more about general mills keto cereal and let us know what you think.
Frequently Asked Questions
What cereals can you have on the keto diet?
There are many different types of cereals on the keto diet. Some examples include Keto Pops, Keto Granola, and Keto Cereal.
Is keto cereal good for you?
Keto cereal is a type of cereal that has been made to be low in carbohydrates and high in fat. It is often marketed as a healthy alternative to traditional cereals.
What milk is best for keto cereal?
I am not a nutritionist, so I cannot give you a detailed answer.
Related Tags
This article broadly covered the following related topics:
keto cereal amazon
keto cereal alternatives
keto friendly cereal brands
keto cereal brands
keto cereal store bought