3 Essentials for the Perfect Movie Night at Home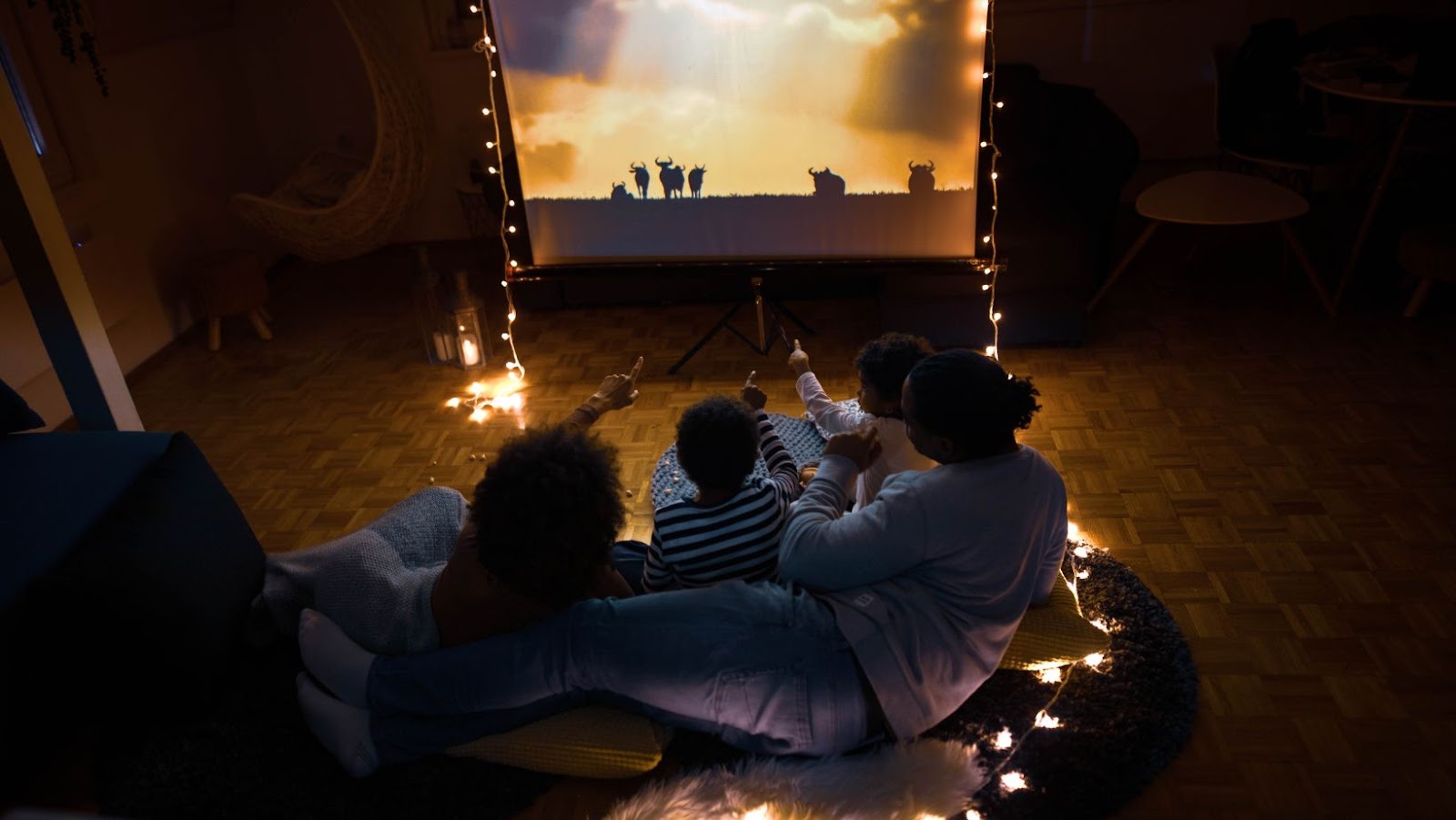 Nothing beats a comfortable, cozy movie night at home. It's guaranteed to be a fun night, whether it's a romantic date night, a family movie night, or a movie marathon with your best friend. In order to create the perfect movie night, there are a couple of things you need to complete before sending out the invitation.
It does not require too much planning, but there are some movie night essentials you need so you present yourself as the best movie host ever. Make sure you have lights that you can dim or even change the color of to create the perfect atmosphere. A smart light bulb is an excellent way to achieve this. Color and brightness can be adjusted using Google Home, Alexa, or a phone app. This means you won't have to fight over who gets to turn on the lights once you've settled in and are ready to watch.
If you want to take your movie night to the next level, keep reading to see our essentials for the best movie night at home.
Make Plans on How to Create the Perfect Night
You should plan ahead of time to ensure a successful movie night event, especially if you're inviting a large group of people. Choose a date and send an email, paper invites, or a group text—whatever works best for you and your guests. Even if it's just you and your closest friend watching your favorite movie, set the date and time well in advance, so there are no surprises when the big day arrives.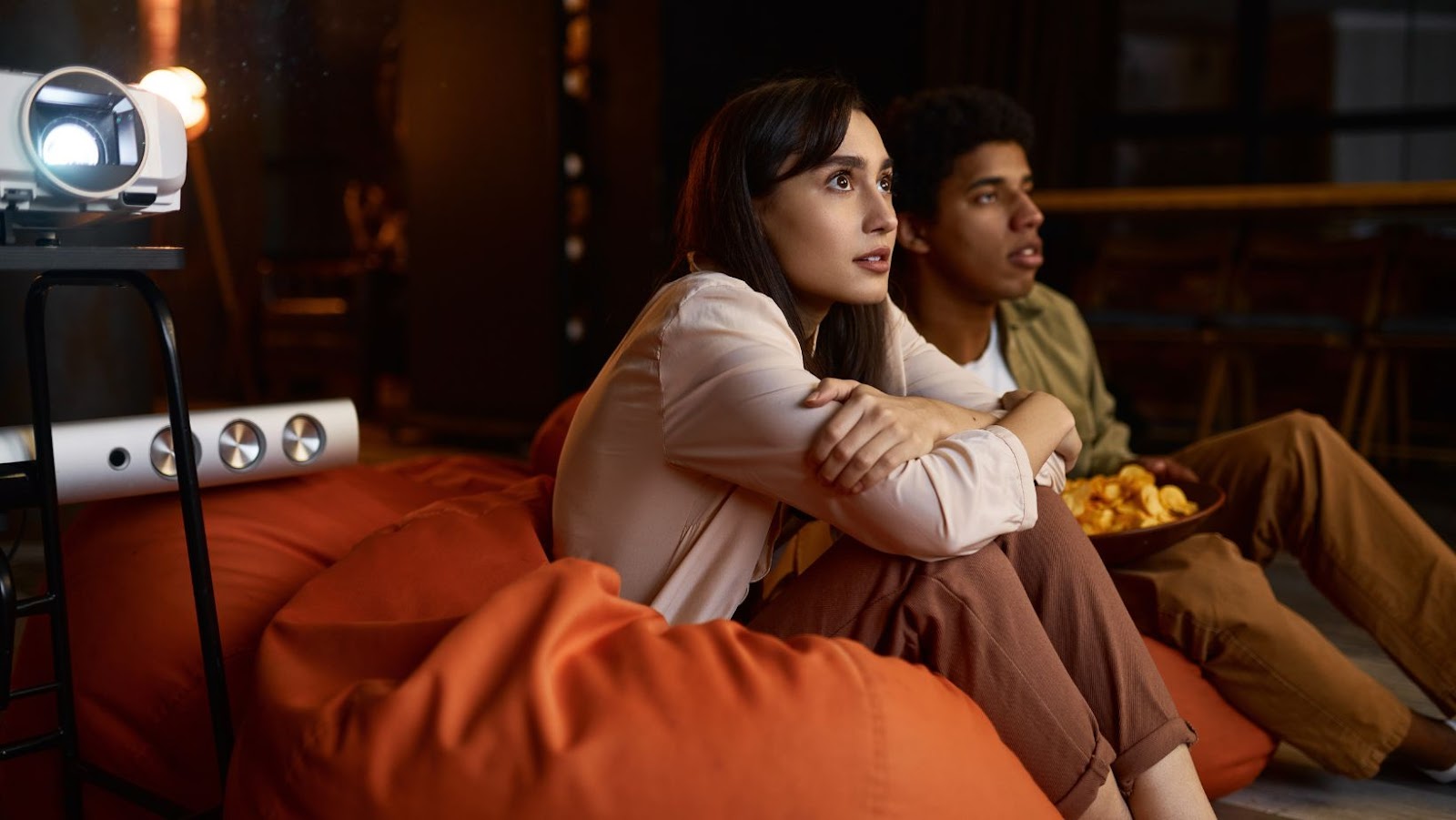 Make sure you have plenty of pillows and warm blankets to wrap around you or to distribute to your guests so that everyone is comfortable, or simply lay them on the ground and make a nice sitting arrangement.
Additionally, throw in some lazy bags just in case someone wants to have a more relaxed night. Mix up the colors and create a vivid sight that causes delight among your guests. This way, you can make sure that everyone is satisfied and well taken care of.
Prepare Delicious Snacks
Snacks are the most important aspect of a successful movie night. After all, you don't want any hungry guests because this will ruin the atmosphere. It's a good idea to get a variety of salty and sweet treats to cater to everyone's preferences.
You can choose from a variety of snacks, but a movie night would be incomplete without popcorn. While you can microwave a bag or two for yourself, the best way to enjoy delicious and flavorful popcorn is to invest in a popcorn maker machine like the Popsmith Stovetop Popper. It has a unique design and is made to pop numerous flavors of popcorn, from salty to sweet. So, make sure to combine new flavors and experiment with new recipes.
Moreover, buying a popcorn maker will set the tone for your next movie night because everyone will know that you are serious about recreating the movie theater popcorn experience. You can put the popcorn in the dishes and set them on the table or pass them around during the movie. Plastic serving bowls are ideal for a tabletop buffet as well as for holding in your lap or placing on the floor if necessary.
Set the Movie List
Choosing the right movie is the key to a successful movie night at home. First and foremost, you will require a substantial movie collection. Yes, a quality set of movies will be ideal if you decide to be the host of the next movie night. Plan ahead of time and decide whether you want to stream them or dig out some old DVDs. A hasty last-minute download attempt has ruined many movie nights, so don't wait until everyone has arrived to see if you can play the movie.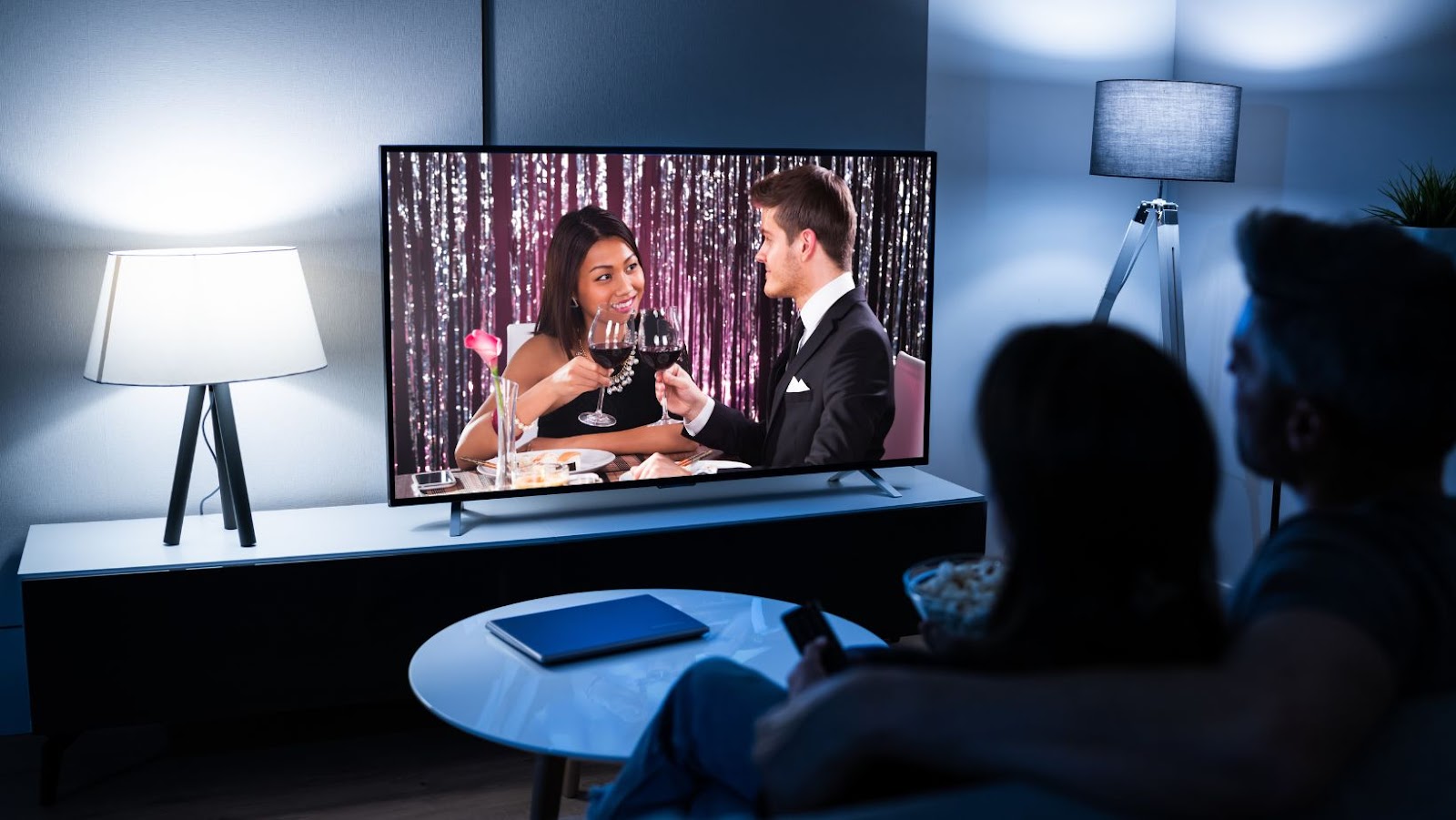 You could even make your movie night a theme, such as Marvel comics, adventure, or comedy. Ask your friends for movie recommendations, and then make sure you have access to a few of them. To avoid arguments over which movie to watch, each of your friends should write one movie suggestion on a piece of paper, fold it, and place it in a bowl. Then have one person choose the movie you'll watch.
Final Thoughts
You're guaranteed to have an amazing night now that you've stocked up on snacks, invited your guests, prepared your space, and have a lineup of your favorite movies. So, cuddle up with your loved ones, gather your friends, and watch the show. Just make sure you're ready to do it again because it's sure to be a success.